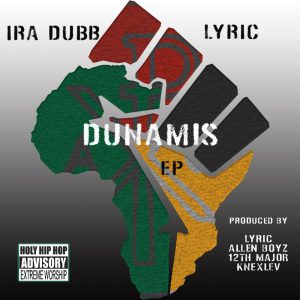 Up and Coming Christian Hip Hop Artist, Ira Dubb, hit single, "Christian Soldiers" remix from the "Dunamis Power" EP Release hits the Charts
Charlotte, NC ( October 25, 2020) Christian Hip-Hop Recording Artist, Ira Dubb released his debut EP, "Dunamis Power" on October 10, 2020. The hitsingle, "Christian Soldiers" feat. Lyric is one of four tracks already receiving airplay. "Christian Soldiers " continues to rise on the Urban Fire music chart on the BMS Radio Network- Chicago where it is #18.
Paired with a newfound love for Christianity, Christian Hip-Hop artist, Ira Dubb uses his voice and music to spread the good news by captivating the power of Christian Hip-Hop. The EP Release, "Dunamis Power", echoes the sounds of days gone by an homage to the golden era, infused with a modern twist. It contains a vigorously audacious boldness merging the old with the new to create something that is truly timeless.
The hit single," Christian Soldiers" along with its official music video is a remix of the song on Ira Dubb's first music project "7 On The Dot" released January 2020. As part of a movement known as M.O.G. (Men of God) of incarcerated individuals, Ira Dubb collaborates to write and record songs to tell his story and that of others. His music gives listeners a profound perspective on
living a Christian life and addresses issues pertaining to social justice and equality.
For more information, promo requests or to arrange an interview, contact:
Ira Dubb at iradubb@gmail.com, 704-577-6536, or www.iradubb.com