This is the fourth and final installment of my weekly series "5 for 5." During this series I tried to touch on each aspect of my writing with Trackstarz during the last five years. We started with my five favorite albums over the last five years, favorite interviews, and my top five album reviews. To close out this series, I wanted to cover my five favorite articles I've written. Over the past five years I've written over eleven hundred articles, covering a variety of subjects associated with the Christian Hip Hop culture. Below are some of my favorites as well that made the most impact.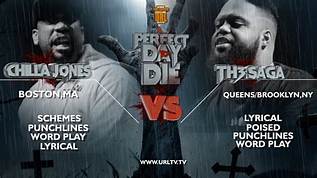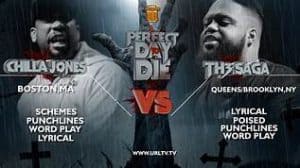 One of my early favorites was written back in 2016. I had just watched Th3 Saga battle veteran Chilla Jones and was astonished. Chilla tried to use Saga's former addiction to pornography against him on stage, and Saga didn't buckle. As I watched it, an idea for an article started to form. The article, "Th3 Saga vs. Chilla Jones: A Lesson In Being Completely Healed," virtually wrote itself. I looked at Saga's ability to declare his freedom and be truly free from addiction, and compare it to those who claim freedom prematurely only to succumb to the throes of sin and addiction.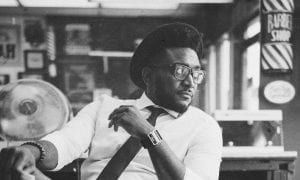 Fast forward to October of 2016, and we arrive at "Five Reasons I'm Excited For Sho Baraka's Upcoming Album." Sho has just announced that he had signed with Humble Beast and had an album on the way. During this period I was using a lot of "Top Five" and other list articles, and I thought about five reasons why this news excites me and should excite every other fan and participant of the culture. Sho is my number one emcee and I could write about his career and discography at length; I believe this article was proof of that. This was another article that went from idea to execution rather quickly. The best part about this article is that Sho Baraka himself re-tweeted it and said "I agree with this young man." I was on cloud 9 and you couldn't tell me anything for a while.
The very next month was the hardest time of my life at that point. Money was tight and my favorite grandfather had died. I had been fasting with my church for three weeks and got an answered prayer with a weekend booking from a fairly large church in the area. I was booked to perform at four services between Saturday night and Sunday morning, and I had to be present at all four to receive full compensation. My grandfather's funeral was on that same Saturday I was supposed to perform. I made it through that weekend but it was rough and I wanted to write an article about it. During this time all of the writers were encouraged to have a series of their own to publish weekly, so this article fell under "The Life Of An Artist" series.  I loved writing about being an artist and offering advice when I could. This piece was about pushing through personal issues and still performing at a high level(I needed that money). This is possibly one of the most personal articles I've written.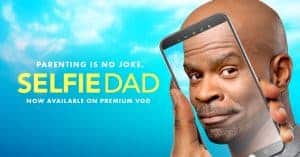 This year, I feel like I've written some of the best material of my career with Trackstarz, and these next two articles are proof of that. Father's Day was a great day for me and I wasn't planning on writing any articles for the next couple of days; but the movie 'Selfie Dad' changed that. We decided to watch the movie to support a good Christian family movie. The movie ended up being so good that my wife looked at me and I knew we were thinking the same thing; I had to write a review of this movie. I did and it was published and I thought that was the end of it. I was notified that one of the producers of the film saw my review, liked it, and wanted to use a quote from it and pair it with a graphic! I was floored and of course excited. I wasn't writing to be noticed, it just happened.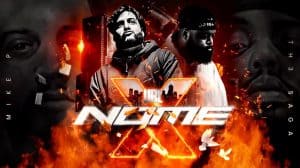 The final slot in my top five is kind of open, but for completion's sake I'll say my latest article about Th3 Saga, "Th3 Saga's Road To NOME X." I've had the reputation among the Trackstarz writers as being "the battle rap guy." For the last five years, everything you've seen from Trackstarz relating to battle rap has my name attached to it. When NOME X was around the corner, I knew I had to write about Th3 Saga and his own epic saga to reach one of the biggest stages in battle rap. I feel like this article was one of my best crafted bodies of work. I dug deep into Saga's career to chronicle his journey through his highs and lows. His six year road took an unexpected turn, and kind of rendered this piece pointless, but he'll bounce back. This was an acknowledgement of all the hard work Luis Lebron put in over the years, and you should check it out.
In conclusion, I have 1100+ articles under my belt and there were a lot of articles that didn't make this top five. Honestly, I could have had a top ten with all the material I've crafted over the years. Some other articles that I loved: "Cheddar Bob Syndrome: Have You Been Diagnosed?," "Thi'sl Against The Odds Concert Review," "Wande Returns With Hiatus Freestyle"(It was a simple news drop but it was the first time I wrote about Wande), "The Rise Of Latin Music In CHH," and more. I have an immense passion for the culture and people of Christian hip hop and Christianity period. I hope you enjoyed walking down memory lane with me, and I hope I've been able to bring value to your life personally through my writing. I'm curious, what articles that I've written resonated with you?