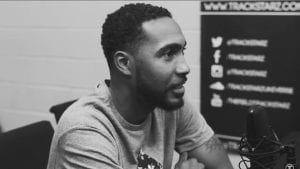 "It doesn't have to make sense. It's faith, it's faith. It's the flower of light in the field of darkness. It's giving me the strength to carry on. You understand?" – Eli (Denzel Washington), The Book of Eli (Film)
As Christians, we are instructed by God to walk by faith and not sight. As easy at that sounds, it can be a difficult task. Life happens and it definitely makes itself seen. As we face circumstances in front of us, we are called to look to the unseen and find hope. This world can be very loud and very visible. Making itself known in all kinds of ways to our natural senses.
One of my favorite verses in the Bible is Romans 15:4 says, "Such things were written in the Scriptures long ago to teach us. And the Scriptures give us hope and encouragement as we wait patiently for God's promises to be fulfilled." (http://bible.com/116/rom.15.4.nlt). In other words, when the trials of life come we have to look to God's word, trust and patiently wait on His promises to come to pass. We're not just waiting to go to Heaven, but God's promises of peace are for here and now. This exercises our spiritual senses to  overlook the trials we are facing and to see the hope we have in Christ.
That brings us to our throwback of the week. A vet in the game. The one and only Mouthpi3ce. While this is one of my all time favorite rappers, I don't remember how I discovered him. Probably on one of my random searches in iTunes looking for new music.  Then I came across this gem of an emcee.
In 2012, he drops a project entitled "The Foolish Things He Chooses". An album encouraging us that it's the foolish things that a God chooses to use to show He runs everything. The preaching of the gospel, cleaning up sinners and making them righteous and even taking hip hop and using it to spread His message.
It is by this faith in God that we have access to have a relationship with Him. The song for this article is a track called "By The Faith". This song talks about how in order to please God, we must have and live by faith in Him. Check it out and let us know what you think. Until next time…
"But without faith it is impossible to please Him, for he who comes to God must believe that He is, and that He is a rewarder of those who diligently seek Him."
‭‭Hebrews‬ ‭11:6‬ ‭NLT ‬‬http://bible.com/114/heb.11.6.nlt