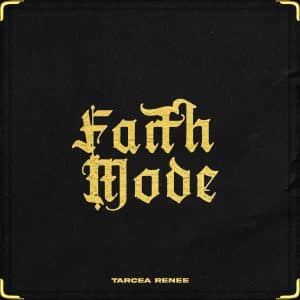 Tarcea Renee released a new banger called "Faith Mode" after restructuring the independent
record label Vivid Core Music. If this single serves as a reintroduction, then welcome back loud
and clear!
"It's important to find joy in hard times. More importantly, it's important to cling to the source of
your joy. Have Faith & Smile," said Renee. "'Faith Mode' is about Having, Keeping, & Moving
Forward with FAITH!"
The music video was filmed by Vivid Cortez Media. It features purple hues, simple lighting,
dancing, and a backdrop that screams of potential. That is the essence of the song – potential.
That potential comes when you activate your "Faith Mode" and push forward and press on.
"Feeling like I graduated, faith mode activated /
spent some time being patient / ya'll don't know how long I waited"
The chorus echoes the sentiment over and over. Renee then laces the verses with testimony.
"Faith Mode" is the first single from Tarcea Renee since she released her album Lighthouse in
2019. Prior to that she had the projects Change Over Currency in 2015 and Bible Study in 2012.
Watch "Faith Mode" here.
Stream "Faith Mode" here.
Follow Tarcea Renee
instagram.com/TarceaRenee
facebook.com/TarceaRenee
twitter.com/TarceaRenee