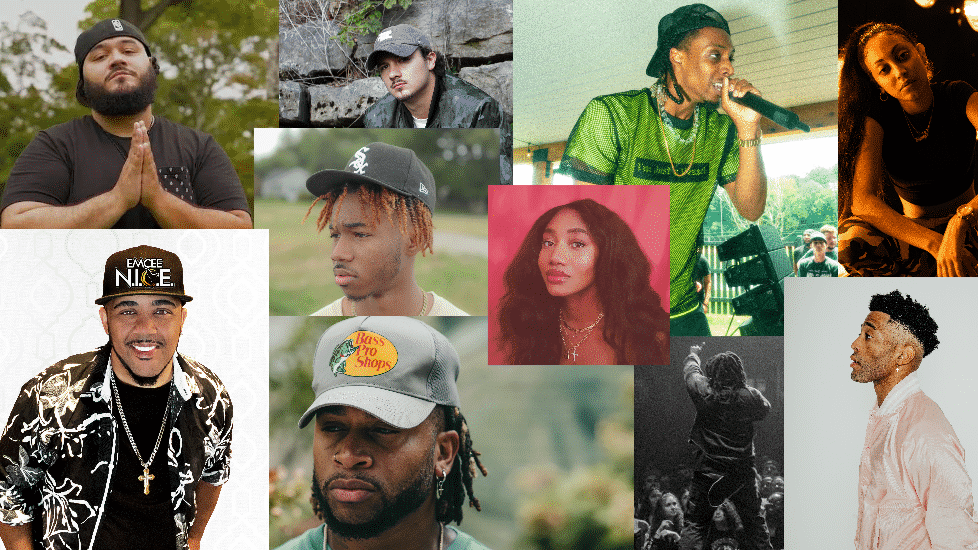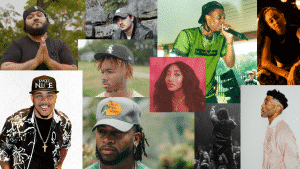 This Next Up List is not just for the Up & Coming CHH & Urban Gospel Artist. Its also to give a spotlight to the CHH & UG artists who more people need to hear about.

The Next UP List criteria ranges from

-Having an album, EP, mixtape and singles out the previous year (2021)
– Strong work ethic
– CHH & UG artists who have a buzz and are under the radar in the community

So with no further ado here is the 2022 Next Up List!
– DJ Jeremaya of Trackstarz


***At the end of each artist profile you will find links to popular songs on their Spotify pages, so you can check out their music for yourselves, support their ministry and maybe even add some of their music to your libraries. Enjoy!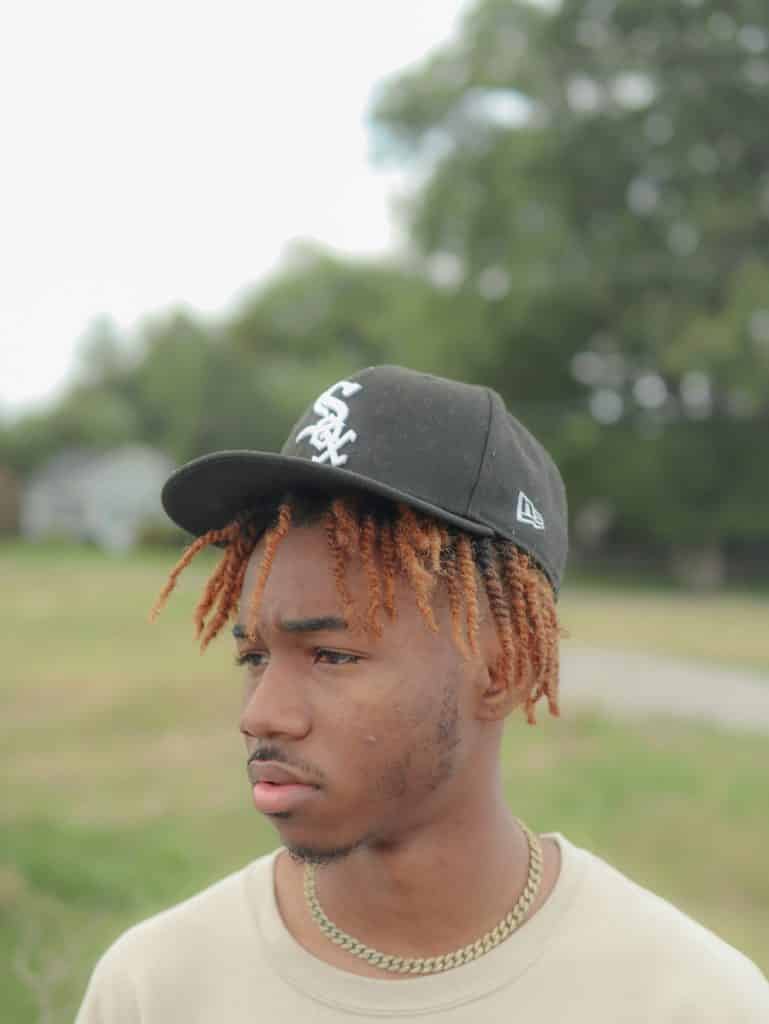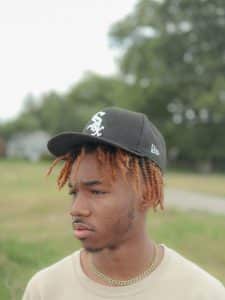 BATTZ

Luck is what happens when preparation meets opportunity. There is no luck with Battz! Just hard work. Inspired by Kendrick Lamar, J Cole and Nas this Nashville native is the real deal when it comes to amazing music videos and to dropping the hottest songs to vibe to. Battz didn't like what he heard in music so he decided to do something about it. We are grateful that he did!



TZ: When did you know God called you to music?
Battz: Senior year was the year God called me to make music for him .

TZ: How has the critiques from Ruslan and others helped you in your musical journey?
Battz: Ruslan's critiques have greatly increased my work flow and my overall ability to make good music. He's a mentor and someone I respect to give people the truth .

TZ: How do you come up with your music video concepts?
Battz: I try not to overthink and put more time into actually recording the videos and putting them out . I think too many independent artists want extravagant and over the top music videos that only hurt them. It portrays an image that's not congruent to me and other's situation. I'll usually choose a single location from my hometown in Nashville . After that I set up my camera and just record.

TZ: What is some advice you can give other artists about TikTok?
Battz: Push your ego to the side. TikTok is a place where every video has a chance to change your life and reach new audiences. A lot of artists are not taking advantage and pushing through the mental barrier. Post often. Like 10 times a day. I told many people if they don't have at least 100 videos posted I have no sympathy for there complaints on the platform. The reason why is that TikTok rewards quantity and artists have plenty of content to post.

Twitter- @battz15
Instagram- @battz_
Recommended songs from Battz: .Yeshua Freestyle, Deserves And Southern Hospitality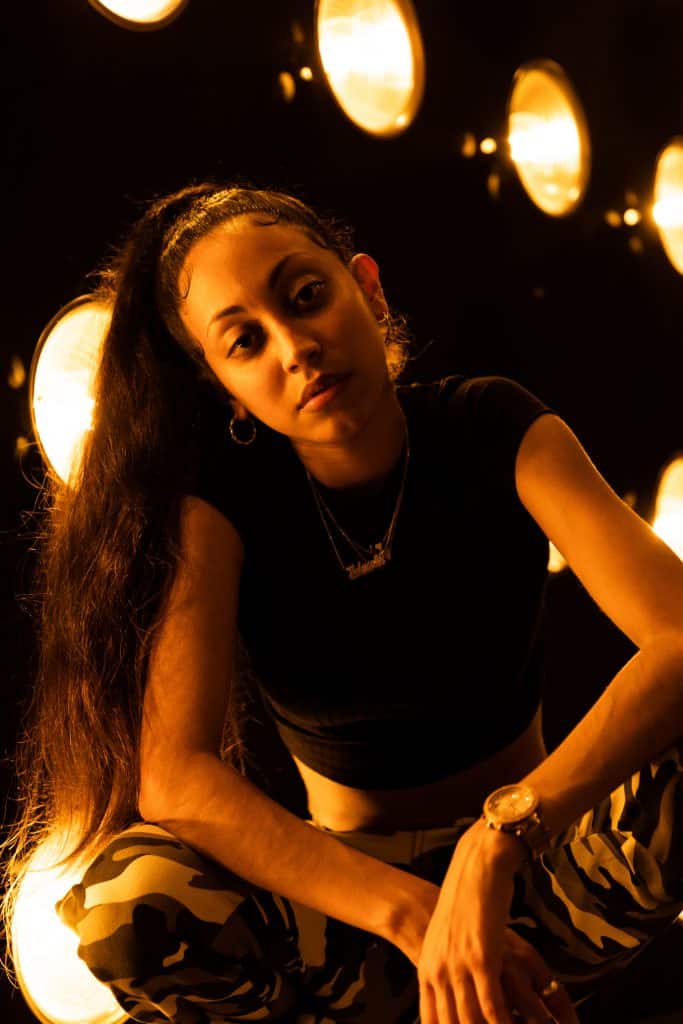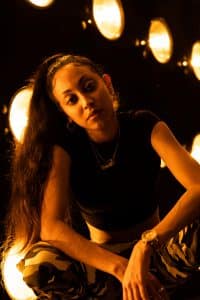 JEKASOLE

Push to greatness is something Jekasole knows very well! Hailing from Miami, Florida the singer/songwriter/hip hop artist was pushed by her cousin to discover her hidden artistic talents. Her music is a vibe with a message of hope, love, and encouragement. Jekasole's mission is to share hope with every note and let the world know it has a name and it's Jesus Christ!



TZ: When did you know God called you to music?
Jekasole: Honestly, when nothing else felt right. Not because of recognition from people. It was one of the ways where I felt I was the closest to God and could authentically be myself. As well as having others, believers or non believers that were able to testify how my music gave them hope. And I realized I just wanted to be an example that if God could use me with my imperfections he could do it with anyone else who was willing to be used.

TZ: What was the hardest part about discovering who you are as an artist?
Jekasole: My own sound and not allowing culture vultures or opinions to make me feel less than with comparison. Learning to accept that I don't need to do what everyone else is doing to be heard. I just need to be my authentic self, because God blesses authenticity.

TZ: Why did you make your song "Separation Anxiety" and what are some testimonies you got from that song?
Jekasole: I was going through one of the toughest transitions in my life when I wrote this song. I had moved to a new place, no friends, no connections, unemployed, heartbroken, etc. I wrote "Separation Anxiety" as a reminder to myself that it's okay to feel the motions in uncomfortable seasons in our lives; Even when I feel alone, God is omnipresent. However, I do acknowledge that I'm one of God's called and chosen and a season of isolation is where God creates his strongest soldiers. And just because I chose to walk a different path doesn't mean I took my love away with me. I just need to love people from a distance for now and that is okay. Some of the biggest testimonies I received was actually during the lockdown for the pandemic. I had so many individuals reach out to let me know how much this song helped them through that season of isolation. Different people shared how they were battling depression and anxiety etc and this song helped give them hope. Hope that God is still there in the midst of all the madness and discomfort. Mind you this song was released prior to the 2020 pandemic and God will continue to get all the Glory for it. 

TZ: What's some advice that you would give to other female rappers in Christian Hip Hop?
Jekasole: My biggest advice would be to always be yourself. No matter what and regardless of whomever. Ask questions, get told NO, fail and try again. Build relationships, be intentional, get community and never be too prideful to seek help in your walk, craft etc. Accept and love yourself the way God created you because you are 1 of 1. Never believe you're in competition with other females, rather always remember you're in competition with yourself. Lastly give yourself grace. If God gave you a vision, be crazy enough to believe it, because it will come to pass in his time. Just ask for his guidance and a clean heart.


Twitter- @Jekagotsole
Instagram- @jekagotsole
Recommended songs from Jekasole: Separation Anxiety, Time FR, N Luv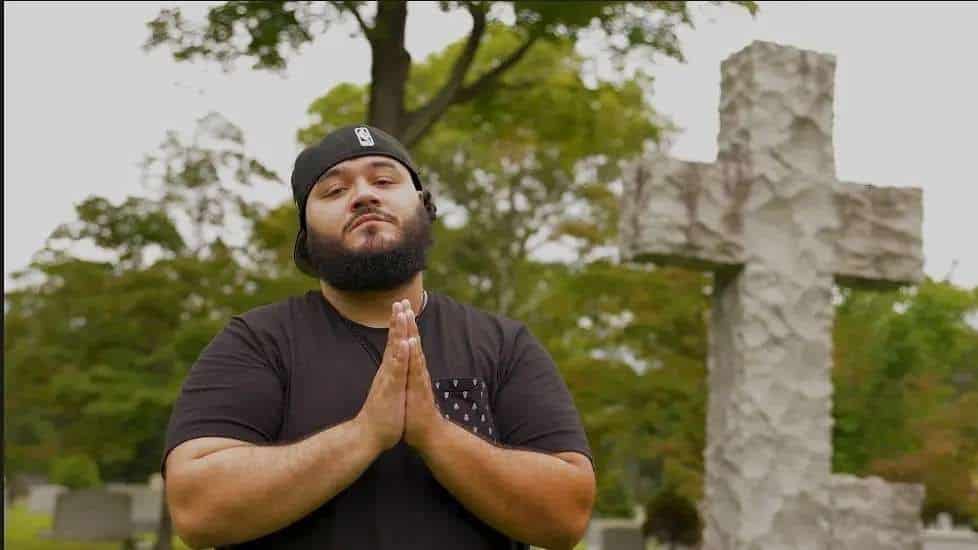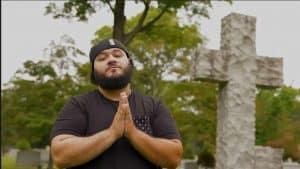 C4 CROTONA

To be the best you have to compete! C4 Crotona is always ready to compete with the bars! Born in the Bronx and grew up in Brooklyn. This lyrical Giant started off in the world of battle rap. Showcasing his skills on platforms like Worldstar Hip Hop and Youtube. Now he represents for the Lord. He is still ready to compete, but this time it's for the glory of God.


TZ: When did you know God called you to music?
C4 Crotona: I don't believe I got a direct call to do music, but more so everything that I do I want to worship God with. When I first came to Christ I didn't run to be a Christian rapper. I just read and studied the word. When I decided to pick the pen back up I wasn't sure I'd be a good CHH artist. Then I recorded my first record and I felt God's peace.

TZ: What lesson do you think God taught you in the world of Battle Rap?
C4 Crotona: Definitely to have tough skin. Not everyone is going to like you. You got to be confident in yourself and what you bring to the table.

TZ: How did you link up with Datin and Menace Movement?
C4 Crotona: Datin & I have a mutual friend. When I was in my teens our mutual friend thought we had some similarities and introduced us to each other's music. We spoke once I believe but never really built. Fast forward quite a few years he follows me and actually witnesses in my DM but by that time I was already saved. He wanted to hear the music I would make as a Christian. After a year or so of hearing the music I was making he thought I'd fit the team.

TZ: What's some advice for Christian rappers who don't follow the mainstream sound?
C4 Crotona: Just stay close to God. Stay in prayer. Make sure your heart is in the right place and trust if God wants to elevate you he will. Nothing can stop that. Also know that today there's a lane for EVERYTHING.


Twitter- @c4crotona
Instagram- @c4crotona_
Recommended songs from C4 Crotona : Save My Homies, Body, Jesus Saves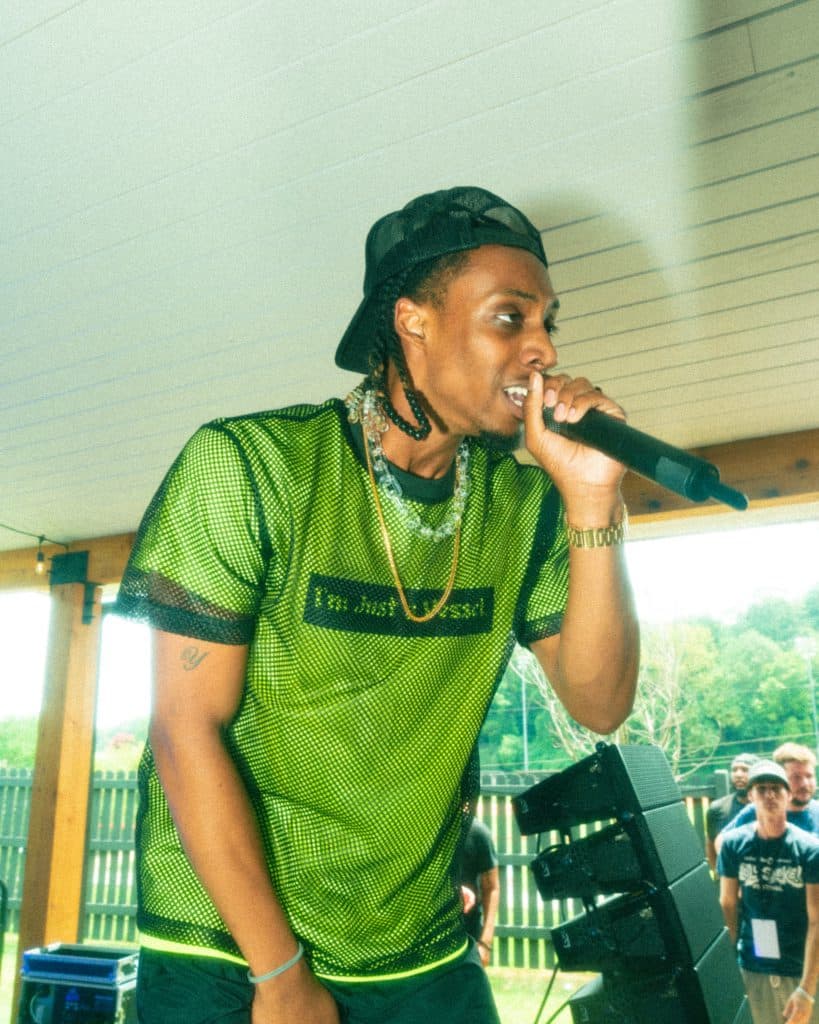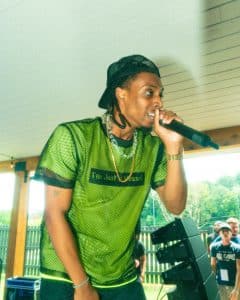 TOREY D'SHAUN

Something to prove to others is something Torey D Shaun knows quite well. From him growing up in East Saint Louis, Illinois to him making his mark in the CHH Community. He has been proving the haters wrong! He is an artist who strives to be the best at what he does from his music to the live performance. The world will feel his impact very soon!

TZ: When did you know God called you to music?
Torey D'Shaun: I knew God called me to do music when i was in the basktetball gym, red shirted and I asked God. I had always been in love with music since I was about 4 or 5, but I was in love with sports at that time. I ended up meeting my friend/producer Brett Love at church a week later and the rest is history.

TZ: What did you learn from getting on the Reach Records Summer Playlists?
Torey D'Shaun: I learned a couple things.  1: Reach Records really cares about CHH  2: There are a lot of super dope artists in our space 3: We are closer and further away from Mainstream ears than we think.

TZ: How did it feel to get over a million streams on your song "Permanent"?
Torey D'Shaun: Not going to lie, I knew "Permanent" would do good. Definitely wasn't expecting a million streams that fast though. As soon as we made the beat I was hype! Then I got scared to write to it for a minute. I didn't want to blow a layup. Lol

TZ: What's your advice for artist who want to collab with others, but don't know how to?
Torey D'Shaun: I would say to actually be good and have a buzz building. Otherwise it won't matter. Be well prepared when approaching that artist knowing you're not the only one and save up for important features, because they do matter.

Twitter-@toreydshaun
Instagram-@toreydshaun
Recommended songs from Torey D Shaun: Permanent, SCAM LIKELY, and Beautiful L,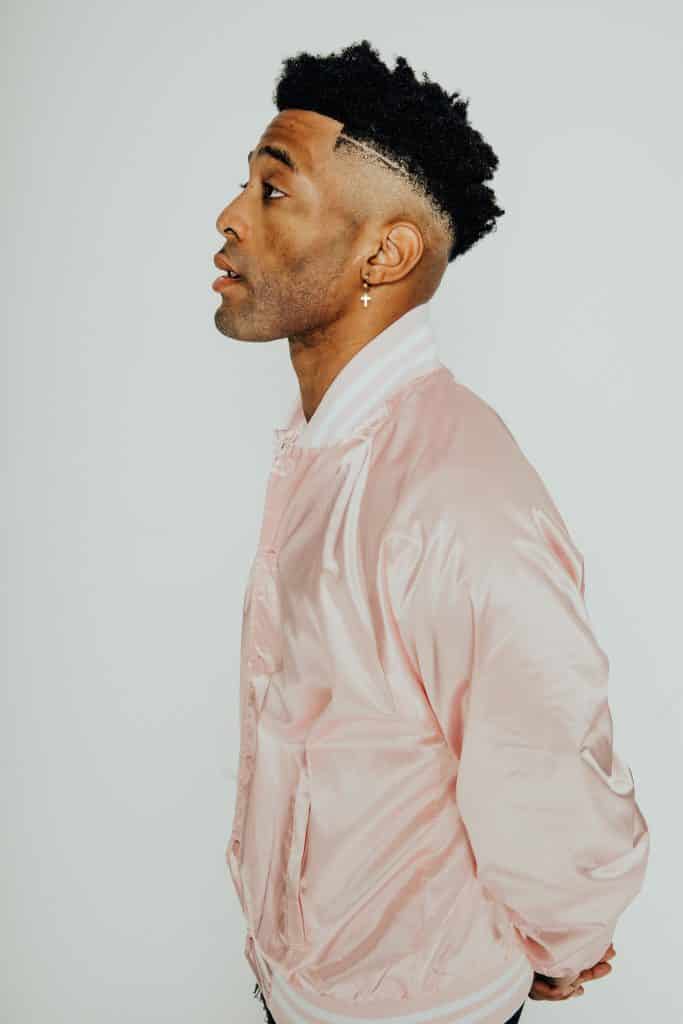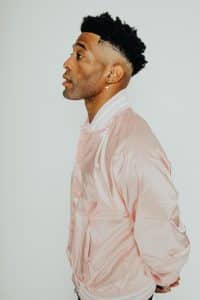 YB

Go hard and go on the road is something that YB has been doing for years. This Pine Bluff, AR MC is no stranger to hard work and good music. From strong singles, dope projects, great live performance and amazing visuals YB is the whole package! If you don't know YB then this is your chance to!


TZ: When did you know God called you to music?
YB: I knew at a very early age music was the "it" for me. I want to say I was 15.


TZ: What was the idea behind having different versions of Fire Emoji?
YB: Rolling out the Fire Emoji series was a layup for me, my team, and supporters. I started making music through freestyle, so having songs where I can just go in was a home court advantage. Even more importantly, my supporters loved the first two releases ("Fire Emoji" & "Fire Emoji 2"), so we saw it as an opportunity to create a moment for our day ones.


TZ: How did it feel when Chance The Rapper started following you?
YB: Chance The Rapper following me caught me by surprise in a lot of ways. I don't "fan out" in a lot of moments, but that was definitely one of those moments. Hahaha


TZ: What is some advice for artists who want to start their own tour but don't know how to?
YB: For artists wanting to tour and don't know where to start, my advice would be to focus on getting paid LATER. Create an experience worth attending and everything else will follow. If you really want to tour say yes to as many opportunities as possible and legit document your journey of every performance. How was the audience? Were they engaged? Is what I did unique to me as an artist? 

Twitter-@YBzofficial
Instagram- @yb.official
Recommended songs from YB : Fire Emoji", "Dear Soldiers", and "Running Wit God".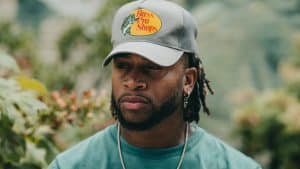 GEORGE.ROSE

A threat is a threat! George.Rose is a triple threat! Artist, Producer, and Song Writer is just the three things to use to describe the talented George.Rose! Straight out of Dallas, Texas. George.Rose is an artist who is making his name felt in the CHH community! From creating great songs to dope music videos George.Rose is doing big and bigger things right now as we speak!


TZ: When did you know God called you to music?
George.Rose: I knew I was called to music when I was in High School. I would be at home making beats and songs when everyone was out doing stuff normal teenagers were doing.


TZ: Which one is better for you creating a song from beginning to end or coming up with a video treatment?
George.Rose: My favorite is creating a song from beginning to end. Why? Because that is where the true magic happens. I enjoy that part of the record. I can sit for hours just creating and adding to the record. It's therapy for me!

TZ: How did it feel to make the song "70 Degrees" with Miles Minnick & Porsha Love and get it on the Reach Records Summer '21 Playlist?
George.Rose: It felt amazing to have made the song "70 Degrees" with my brother and sister. We worked so hard for that opportunity and to see it come into fruition was such a blessing. That song really catapulted our careers! 

TZ: What is some advice for artists who would like to make catchy hooks?
George.Rose: The advice I have is to study the game of music and learn. Practice and record every day until you feel confident in your work. Listen to your favorite songs and hooks and ask yourself why this song is a hit?


Twitter – @georgerosemusic
Instagram- @george.rose.music
Recommended songs from George.Rose: Heaven Side, 70 Degrees and Bringing It Home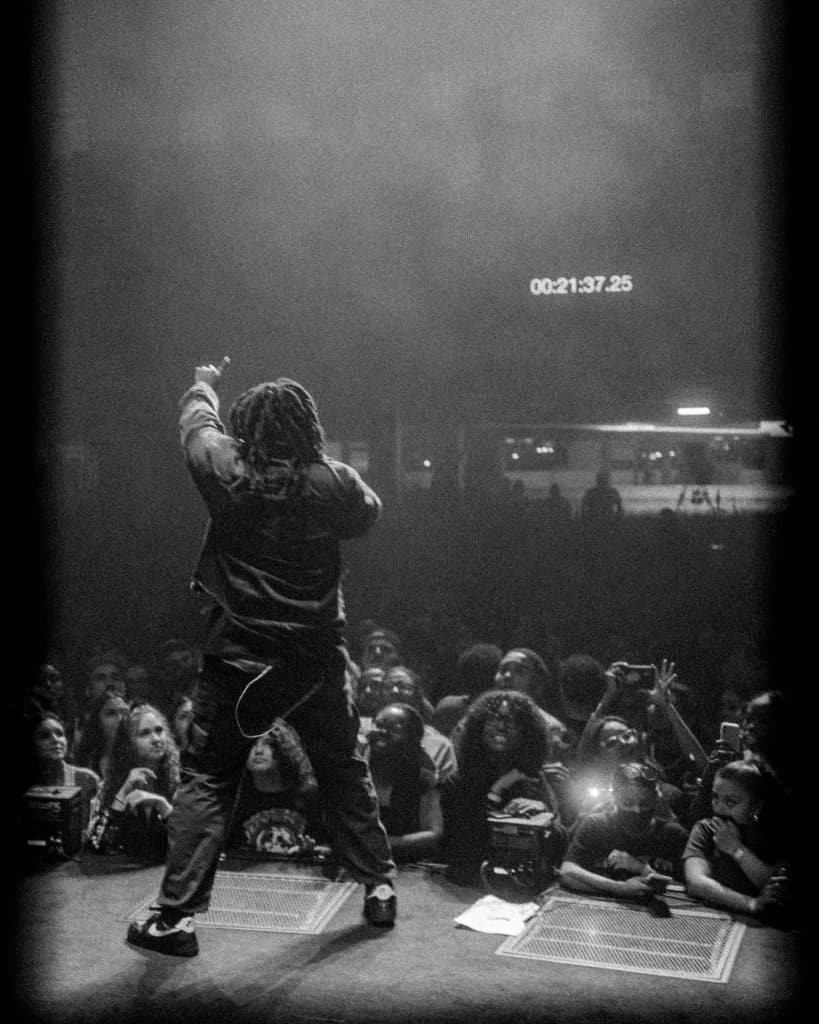 AKLESSO

Lespwa fè viv. (Hope makes one live) Aklesso makes music that brings hope to the streets and people's struggles. From Miami, FL Aklesso is known for infusing his native music he grew up with the modern hip hop sounds of today! Making anthems and songs with a positive vibe is the core of Aklesso! Being the best is not just a statement, but a way of life for Aklesso!


TZ: When did you know God called you to music?
Aklesso: There wasn't a specific moment the I had a calling. I just had a passion for art and God just opened doors for me to inspire others. It's like walking for me, it's just something i'm blessed to be able to do and I hope to keep doing it at a high level.


TZ: Why is it so important to you to infuse your culture into your music?
Aklesso: Culture is something that defines us as humans. It's a part of who we are. So for me it's just who I am 


TZ: What's the meaning behind the song "Blackkklansman"?
Aklesso: "Blackkklansman" is a song that talks about the social construct of America from my perspective.


TZ: What's some advice for Christian rappers who want to do music for the streets?
Aklesso: My advice for a christian rapper that wants to do christian rap for the streets is really evaluate if your music is even for the streets. Can it compete with the music from the streets, because street rappers are the ones pushing the genre right now. It really comes down to being authentically you and being in those spaces where your intended audience can hear from you.


Twitter- @aklsso
Instagram- @aklsso
Recommended songs from Aklesso: Halo, Worst Year, and Blackkklansman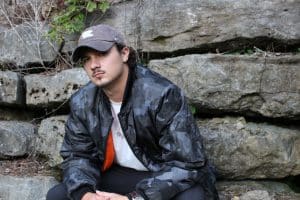 ALCOTT

Study to show your self approved is what Alcott has done with his style of rap. From Nashville, TN Alcott is known for his confident, polished delivery, with a strong emphasis on cadence and wordplay. Always up for a challenge Alcott is known for getting into online rap challenges showcasing his skills and ranking very high in these challenges. From challenges to dope songs Alcott will be a name that people will get to know!



TZ: When did you know God called you to music?
Alcott: For as long as I can remember, I knew I was called to be a writer of some sort. As a kid I was constantly writing short stories. Hip-Hop was always something that I loved, but never something that I considered possible for me to do myself. After I discovered CHH in 2010, I decided to try my hand at writing raps, but I was still very hesitant to share my work with anyone. It wasn't until I got to college in 2017 that I finally committed to making music with the intent to release it. So although I felt called to it at a fairly early age, it took me a while before I fully accepted it.

TZ: Have you always loved the chopping style of rap?
Alcott: Tech N9ne is one of the first rappers whose catalogue I really dove into, and he is easily one of my biggest influences. Chopping is always something that I have appreciated, and so I often have incorporated it in my own music. However, I definitely don't want people to have the impression that my style is defined solely through rapping fast. Most of my upcoming music doesn't have a whole lot of chopping. It's something I like to have in my arsenal, but I also don't want to overuse it.


TZ: How did it feel to get a shout out from Lecrae and Futuristic?
Alcott: Lecrae was my introduction to CHH and is still to this day my favorite rapper of all time. Needless to say, winning the Set Me Free Challenge and getting to talk to Lecrae over Zoom was a pretty crazy experience. Futuristic is also an artist I've been listening to for quite some time so getting a co-sign from him and then actually having the opportunity to do a record with him was also pretty amazing. Both Lecrae and Futuristic provided me with some serious validation that I have a talent for this and have the potential to really do something with it. Having my hard work recognized by people I really look up to was some of the best encouragement I could get.


TZ: What's some advice for rappers who want to get into an online challenge?
Alcott: The best advice I can give is to simply do them. Online challenges have been an enormous part of my growth as a rapper, as well as building up an audience. I have been fortunate enough to win quite a few challenges, but I have also lost my fair share as well and I learned from those losses. I understand some artists may be intimidated by the competition aspect, but I would just say that there's really nothing to lose and potentially a whole lot to gain from doing challenges (especially for up and coming artists with small audiences). At the very least doing challenges is a great way to keep your pen sharp, but it also can end up landing you a collaboration with a much bigger artist like Futuristic.

Twitter- @alcottmusic
Instagram- @alcottmusic
Recommended songs from Alcott: Before The Lord Take Me, Octagon, and Russian Roulette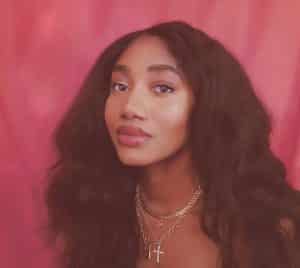 ASHA ELIA

Let music flow in your heart and enrich your soul is what I think when I hear the music of Asha Elia. Emerging from London, England Asha Elia is currently blazing the Christian R&B scene with a soulful sound and Christ centered lyrics. Music that takes you on a journey with God. Her music is a heavenly vibe.

TZ: When did you know God called you to music?
Asha Elia: I knew God called me to write my first song "Serve" in 2017. I was struggling to find Christian music I liked to listen to & I felt God ask if I'd be willing to make it myself. 


TZ: What made you mix a very soulful sound with very Christ centered lyrics?
Asha Elia: I was very used to hearing powerful vocals in gospel music which is beautiful, but soft delicate vocals is what I love to listen to most. I asked God what message he wants to share every time I sit down to write. So lyrics that center around his goodness just comes naturally. 


TZ: How does it feel to be listed as 2020 Best UK Talent by BBC Radio 1Xtra?
Asha Elia: It's really an honor. It made me feel excited about what God is doing through my music currently & for the future.
 

TZ: What's some advice for the next generation of Christian R&B artists?
Asha Elia: My advice is to get around other artists & build real friendships so that we can continue encouraging, sharpening & supporting each other. As children of God we're family. Coming together helps us not only artistically, but every other area of life too. 


Twitter-@AshaElia
Instagram-@AshaElia
Recommended songs from Asha Elia: Nights Like This, Serve, and Need You.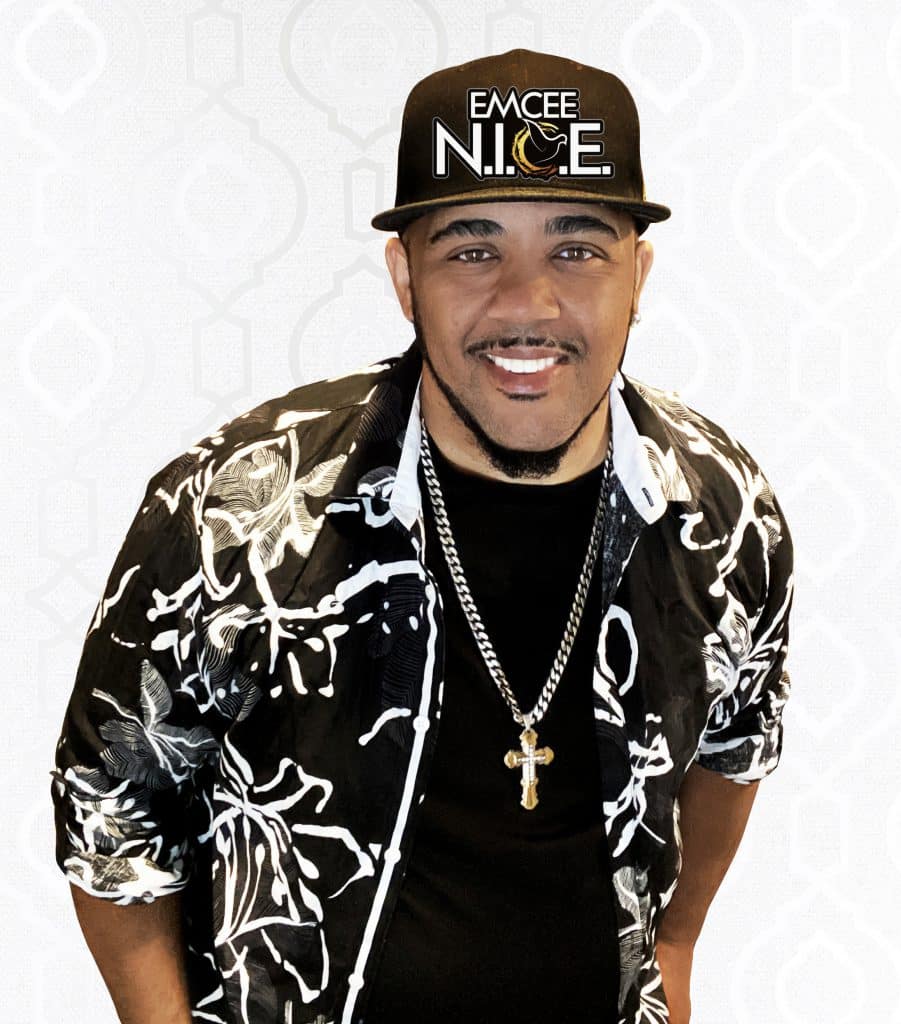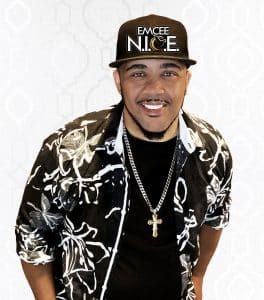 EMCEE N.I.C.E

A true pioneer is what Emcee N.I.C.E is! From Music, Radio, Film and TV his hands are in everything. Emcee N.I.C.E has songs that charted on all of the major Billboard charts! His music is Gospel Hip Hop to the core. Songs that will uplift you and make you praise God. He also has created things that has helped the CHH culture move forward like GH3 Radio and the 20/20 Summerfest. Making Major moves is not just something Emcee N.i.C.E does its something he believes!


TZ: When did you know God called you to music?
Emcee N.I.C.E: Ever since I could remember, when I was young and rap was in its early stages, I knew that it was for me. As me and my brother would pretend we were Run-DMC and perform their songs for the kids at our apartment complex in El Paso, Texas. I used to write raps for the Lord that would get shunned by the church, so as I progressed in life I didn't know I would be rapping for the Lord. Even though I was going to a pentecostal church at the time. I started getting really good at it, but at the time my mind was focused on football, basketball & track to keep me in shape for football as the rapping thing was just a hobby, but in school I became the go to for freestyling and spitting some bars. I got injured and ended up going to bible college where I met a guy named Poetic Lee with SFC (Soldiers For Christ) who had God bars that were fire! At the time I was conflicted, because I didn't know I could actually rap for the Lord given the experience I had with the church. I had that problem again as a teenager and was swayed against the church again and I found my way back.

TZ: How did you link up with the gospel legend Fred Hammond for the song "Glory To God"?
Emcee N.I.C.E: My manager, Vonzell "VZ" Washington, was working with both Fred Hammond and Bishop Cortez Vaughn who made the connection. My producer Sam Peezy produced "I Got Angels" and the success of that inspired by Richard Smallwood led to the collaboration with Fred Hammond. I went to Dallas and recorded the record, one of the most memorable highlights in my career. I almost thought we weren't going to do the record as he shared some dope details on some things that happened in his career. However Peezy dropped the beat, we did the record and it went #1 on Billboard Gospel Digital Song.


TZ: What made you start GH3 Radio and 20/20 Summer Fest?
Emcee N.I.C.E: The start of God's House of Hip Hop Radio powered by Dash Radio came as I was finding out that a lot of Christian Hip Hop artists were getting the raw end of deals, whether it be the offers from record companies or actually signing to one. CHH artists weren't getting their value and were being taken advantage of. Some would say, what value, they are new to the game? However if a label is interested in you, then you have value. Their goal is to get you for as cheap as possible and tie you in so that they could majorly profit off of you. There is nothing wrong with that if you "know your value" then you could make a sound decision. 
 
So when we were doing numbers and faced the shenanigans of the industry and got past that and actually sat down with a few labels, their response to me was, we see what your doing and what you've accomplished, but we can't pay you that value because CHH doesn't have radio "that counts" such as BDS & Mediabase, CHH don't have venues outside of churches that could sustain more than a few hundred people or CHH don't have print media that supports it, so if we were to give you a million dollars today, how do we get our money back? Sure, I could've come with a response that would have created more dialogue that would have taken us into the next stages, but for me, it was how can I make this process easier for my brothers and sisters that will follow, that will have to sit in this seat with a hot record(s) and be told we can't pay you your value because you don't have support? So I left the meetings saying to myself, these cats profit off of us paying peanuts for syncs which are through the roof using us for the NBA, NFL, ESPN, Commercials, Movies, etc… at the same saying there is no value in the market? For real? So I thought, well then let's change the value and help create an ecosystem that helps aid the culture in establishing that value. So we created God's House of Hip Hop Radio partnered with Dash Radio we reached out to the tastemakers of the culture to help amplify their voices and became the First Gospel Hip Hop Radio station to get a Stellar Award, we took it a step further and became a MRC/BDS station, we were the first Christian Hip Hop Station to do that, and since then others have come and now CHH has a Chart with BDS… Value! That's what the majors are looking for. We took it a step further and said okay we've established radio, let's create a venue outside of church, pay all the artists and have a mega festival for the culture, we are doing it in L.A. at the Banc of California stadium, good turnout creates value and inturn encourages other venues that CHH has value that will afford artists to travel and make a living off of their craft while doing music ministry. Then there is print media, the culture needs outlets that cover it. There are a few but more is needed. So I linked with Dr. Nae Thompson Editor & Founder of RYZE Magazine and took on the role of managing editor so that we can have not only the look but also the feel of a major publication that services the culture as a christian hip hop and lifestyle magazine. And it's working, because RYZE Magazine has now partnered with The Basketball League in which we will be bring the CHH experience to different arenas across the United States.

TZ: What's some advice for someone who wants to do something impactful for the CHH community?
Emcee N.I.C.E: First thing is to brainstorm what it is you would like to do, write it all down, no matter how crazy it may sounds. Second, flesh it out, until you narrow down what makes sense, doing that would be within your capacity to do. If you know you cannot handle the task and or you don't have proper delegation then don't do it. It will end in regret. Third, is having patience. When you want to help implement change you have to condition the minds that follow that it's okay and for the better by being consistent and the impact will happen. Remember, "For any great achievement someone has to be the first to do it, so why not you?"


Twitter-@EmceeNICELA
Instagram-@emceenicela
Recommended songs from Emcee N.I.C.E: Rock the Body, For the Glory and Yeah