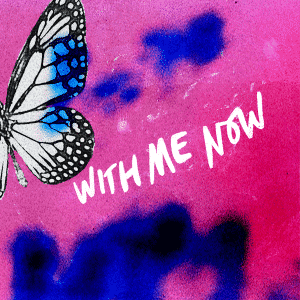 With Me Now is a record about rallying together. There is no time where God said that we shouldn't be in community with one another, and that is really what I am emphasizing in this song. The verses are written as both a reminder to myself of how far I have come as a man and a reminder to the listener of what God says about who they are. Although the production has a lighter, more pop driven direction and sound, the message behind With Me Now is just as intentional as any other. When God calls us, he doesn't mean for us to pursue that calling alone.
Sansone is a hip-hop artist born out of an otherworldly hope. With an emphasis on spiritual honesty and vocal delivery, Sansone stirs together the styles of conscious and mainstream rap, creating records influenced by the reality of his youth and his relationship with God. Moving from house to house with his mother and father in the Chicagoland area, Sansone's childhood was littered with pain. Drug abuse, broken relationships, and tragedy were a constant presence in his family as he witnessed the fragility of humanity at a young age. Instead of resorting to anger and despair, he turned to music. He dove into hip-hop after noticing the vulnerability rappers were able to present in their songs. At age 16, he began to write his own lyrics and built a catalogue of tracks displaying his storytelling talent. After losing both of his parents to illness by 22, Sansone felt that something was missing in his life. After searching, he found that missing "something" in his newfound relationship with God.
Music immediately became Sansone's lifeline and his first response to anything he had to face in his life. Soon, he discovered the potential to help people through his music and how it could play a part in people's healing, the same way it did on his own. This is one of the most beautiful yet halting things Sansone discovered in his journey as an artist. Eventually, he found himself "writing prescriptions" with each lyric and lost touch with a lot of why he fell in love with music in the first place. After taking time to reflect, Sansone was brought back to purpose. Remembering the deeper meaning for his creativity, he began writing again from a place of passion, honesty, and faith. From that point on, every aspect of his artistry has been intentionally infused with meaning.
From lyrics and production to visual design, every element of Sansone's music is intentional and fully expressive of who he is as an artist. After experiencing so much loss in his life, his faith led him to a redefinition of what family meant. Now, Sansone finds himself surrounded with people who support and push him to create at a level of authenticity that is as healing to himself as he hopes it can be to his audience. With a belief that his music is bigger than himself, Sansone continues inspiring fans with his story, helping them to see there is no limitation to what God can do in their life.