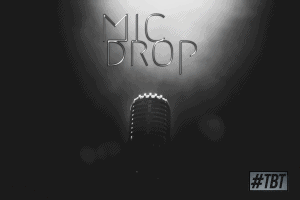 "" 'In the last days, God says, I will pour out my Spirit on all people. Your sons and daughters will prophesy, your young men will see visions, your old men will dream dreams. Even on my servants, both men and women, I will pour out my Spirit in those days, and they will prophesy. I will show wonders in the heavens above and signs on the earth below, blood and fire and billows of smoke. The sun will be turned to darkness and the moon to blood before the coming of the great and glorious day of the Lord. And everyone who calls on the name of the Lord will be saved.'"
‭‭Acts‬ ‭2:17-21‬ ‭NIV‬‬

We use the term "mic drop" when a person makes a statement that puts the proverbial period on everything and shuts it down. In these verses in Acts is one of the times when I think God does something and just drops the mic. Let's go!

In the book of Acts the apostles were essentially in a quarantined state. There wasn't a global pandemic going on, but nonetheless they were tucked away in the upper room waiting as they were instructed by Jesus. Suddenly, they heard the sound of a violent wind filled the house. They saw tongues of fire that sat on each of them. I can only imagine the astonishment as this was happening. They saw the Lord get crucified and now they're stuck waiting for only God knows what. I'm sure some had to be thinking this was the end of the world. No not quite. This is the beginning of life.

I like to say God doesn't always move quick or fast, but He's sudden. In other words, a move from God that turns everything upside down can come seemingly out of nowhere. One moment things are normal and in the blink of an eye everything is different. That's why it's important to keep our hearts and minds focused on Christ and see and hear with our spiritual eyes and ears. As we do this the peace of God can rule our hearts minds when we're in times of trouble. The world around us will try to sway us back and forth with its constant winds of change.

The world can be unsettling, because a lot of the ideologies of this world can be built on sinking sand. They're founded purely on emotion, carnal thoughts or just what sounds good at the time. We as believers are founded on the rock of time tested truth that never changes. The times may change and how we apply that truth may change, but yet it remains the same yesterday, today and forever. Moves of God are important, because it's not just that we are sitting around waiting for some big event to happen to make a difference. This pandemic can have us feeling that way. It is the small steps of daily leaning and applying the truth of the word that builds up to monumental occasions.

If the apostles don't follow the simple instruction of Jesus to go and wait for the promise this story pans out a lot differently. Also, when this great move of God happens it is not about something we can receive in the natural. It's not about houses, money, cars or anything of that nature. It is a time where God can use His people to reveal who He is. The people outside were confused about what was going on, but then Peter gives a great sermon on who Jesus is, what happened to Him and why. God now is revealing His timeless truths to draw man to Him. At the end of the day that's what God wants anyway. Man in a loving relationship with Him. That is when God, the greatest emcee EVER, drops the mic.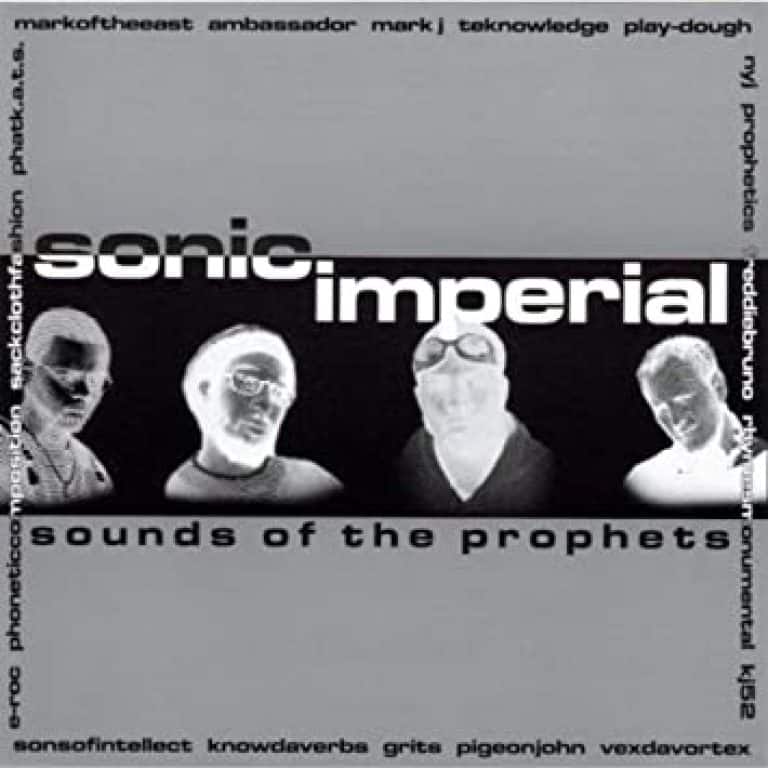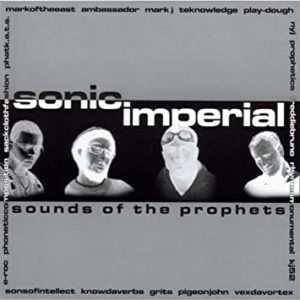 That leads us to our Throwback Theology Song of the Week. This track is from a 2000 compilation album called "Sonic Imperial – Sounds of the Prophets." This track features a duo called Black Rain (Mark of the East). The featured song is called "When The Spirit Hits." Also, make sure you go to Anchor.fm. and check out the new podcast by yours truly. It's called the Go D.E.A.F. Podcast (Go Do Ears A Favor). It's also available on Spotify. Episode 1 is out now! Until next time…


Peace blessings,
Damo

Black Rain (Mark of the East) – "When The Spirit Hits"