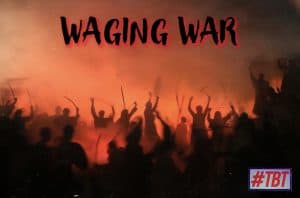 "For though we live in the world, we do not wage war as the world does. The weapons we fight with are not the weapons of the world. On the contrary, they have divine power to demolish strongholds. We demolish arguments and every pretension that sets itself up against the knowledge of God, and we take captive every thought to make it obedient to Christ. And we will be ready to punish every act of disobedience, once your obedience is complete."
2 Corinthians 10:3-6 NIV

"Finally, my brethren, be strong in the Lord and in the power of His might. Put on the whole armor of God, that you may be able to stand against the wiles of the devil. For we do not wrestle against flesh and blood, but against principalities, against powers, against the rulers of the darkness of this age, against spiritual hosts of wickedness in the heavenly places. Therefore take up the whole armor of God, that you may be able to withstand in the evil day, and having done all, to stand."
Ephesians 6:10-13 NKJV


This week the Internet was all a buzz over a Lecrae interview with Pastor Louie Giglio. Pastor Giglio took the term "white privilege" and called it "white blessing." Lecrae caught lots of heat for not checking him on the spot in that moment. Lecrae replied back stating that he and Giglio talked after the broadcast and he addressed Giglio's statements. Giglio apologized privately and then publicly.

Lecrae still caught flack from the "cancel culture" on social media for not just verbally ripping this man to shreds in that moment. I understand people being upset that he didn't check him, but I also understand Lecrae saying that he was taking time to process what was being said. I'm sure they didn't have a talk beforehand and was told, "So today I'm going to talk about the white blessing."

What stuck out to me was Lecrae saying he was taking time to process. As I pondered on that thought that led me to these 2 scriptures – II Corinthians 10 and Ephesians 6. We're in a time of very high racial tension like I've never witnessed in my life so far. Also, being in the Information Age we're in a place where literally anyone with a smartphone or computer access has a voice. This can be good and bad. One of the bad things I think has come out of it is the cancel culture.

The moment someone does or says anything we disagree with we don't look to engage each other to discuss our differences. We look to eliminate that person as if they're the sole reason for whatever we think the problem is. As a believer this not in line with the gospel. We were enemies of God and He did not seek to eliminate us. He chose to come down and try to reason with us to bring peace and redemption.

Also, I feel it is important to make this point as well. While I am in agreement with peacefully protesting the injustices in our nation I think it is important that we as believers keep the teachings of the Bible at the center of it all; so that we do not get caught up in worldly agendas and start to make man our enemies. We can fight against injustices, but at the end of the day our goal is to save souls and destroy the works of the devil. Racism and racial injustices exist because of sin. We must continue to pray for our nation and to fight to bring change to these causes. We must also continue to be led by God's Spirit to seek and save the lost. No matter how evil we think a person is he or she is not our enemy. We have an enemy and Christ has already defeated him at the cross.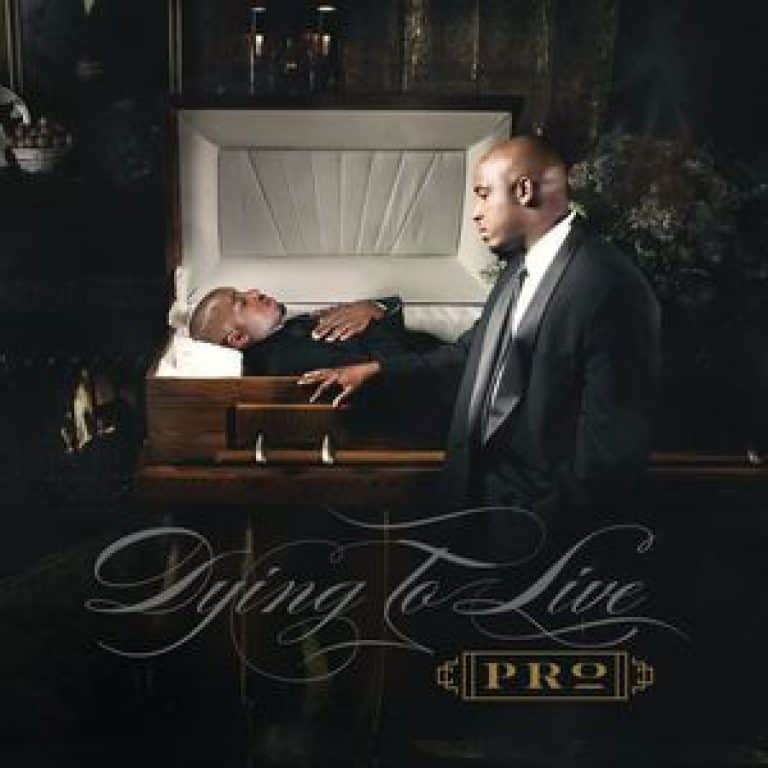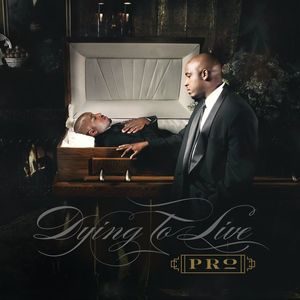 That leads us to our Throwback Theology Song of the Week. This is from Derek Minor fka Pro. The featured song is from his 2011 album "Dying To Live." The featured song is called "Going In" and features Lecrae and Tedashii. Tune into Trackstarz to hear DJ Jeremaya spin this for the Throwback Theology Song of the Day. Until next time…


Peace blessings,
Damo


Derek Minor – "Going In" featuring Lecrae & Tedashii