This may seem like a weird comparison but stick with me. WWE may have a stereotype as 'fake' but that's as misconstrued as CHH being corny. In that regards, consider what our sub-genre can learn from the squared circle.
First, what is WWE?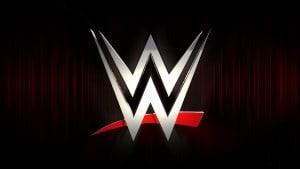 WWE stands for World Wrestling Entertainment (keyword: Entertainment). It is the global leader in the professional wrestling industry that is as American as Hip-Hop, while also having similar parallels with their emphasis on storytelling. This takes place with scripted conflicts and promos that ultimately lead to PPV (pay per view) matchups that are treated similarly to other organized sporting events like Boxing or UFC (for example).
Now, companies like the WWE and their product can be looked at as a cross between Sports and Broadway in that wrestlers are legitimate athletes putting their bodies to task (akin to stuntmen) while telling stories around the general concept of Good versus Evil. If you've ever seen a play, everyone on stage stays in character like television characters and wrestlers (aka performers) do the same, which is called kayfabe. This is all to get the audience emotionally invested in the story and matches.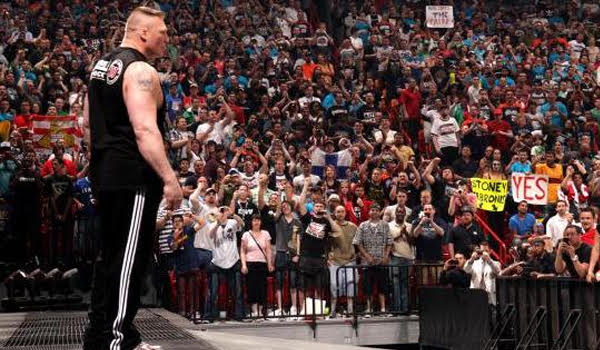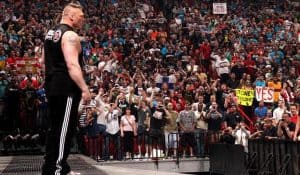 Why does that matter?
Currently, the WWE has over 60 million subscribers while holding a number of attendance records for their events (most notably Wrestlemania) in their multi-decade existence in the business of entertainment among other storied promotions (ECW & WCW in the past, AEW in the present). Basically, they're a global business and from a business perspective, that's not a bad place for our sub-genre to be.
If you need further proof, let me list exactly what one misunderstood culture can learn from another.
1. The value of the live experience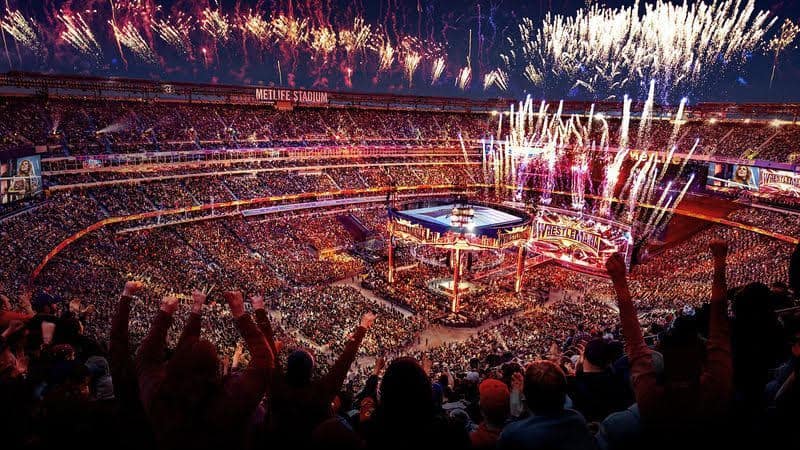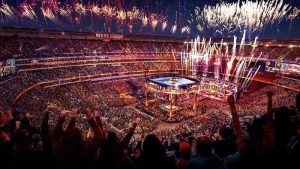 Even though the match is the main attraction, the show itself thrives from the audience as well as entrances and promos. I remember attending Andy Mineo's Uncomfortable Tour and remembering the artists, the fan experience playing dodge ball with them, and just the quality of their set and how it told a story.
For Example: Check out the live debut of Shinsuke Nakamura from NJPW (New Japan Pro Wrestling) and watch how someone from another part of the world was able to connect with an American audience: https://youtu.be/m8izXHKZSXw
Since we don't have the radio exposure of our mainstream counterparts as well as most CCM stations, the live experience can be what determines if someone becomes a fan and ultimately a part of the culture.
In short, it doesn't matter how good the music is if the live experience isn't quality or engaging.
2. Using Everything to Your Benefit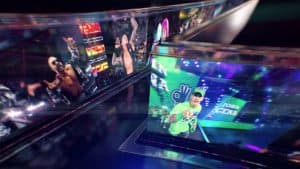 In the WWE, if you pay attention you'll see a good chunk of old footage repurposed for things like the intro of the show or in the entrance videos of different wrestlers. You may also notice that everything that can be merchandised in the form of shirts, masks, wristbands, etc. which equal millions annually alone.
So, if you haven't noticed, many artists have photographers and videographers around the stage recording the experience. These pictures and videos can be used for promo or in music videos for example.
More practically, merch like shirts serve as both advertising and revenue. Imagine 1000 fans buy one $30 shirt once a year. Before costs, that's $30,000 that could be brought in from shirts alone!
If you're an artist, it's for your benefit to take advantage of everything available to you to get your music and more importantly, message out there.
3. Cross Promoting and Collaborations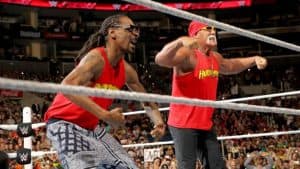 In the same way artists promote their projects with advertising, contests, collaborations, and so on. The WWE has done the same with collaborations like Mike Tyson, Run DMC, Snoop Dogg, POD, Motorhead, and so many more. These collaborations have exposed their product in new markets and potentially new fans.
Check out one of their latest collaborations here with the King of Fighters video game series: https://youtu.be/olJ0bodXZvg
Say what you will regarding an artist in our space working with someone in a secular space like Justin Bieber for example. While the argument can be made that you would potentially be exposing your fan base to his, the inverse of that is that his international fan base of millions would be exposed to you. Collabs with folks outside of our space builds potential bridges for these same folks to become acumen to our space and message.
Whether that's something that you would deem appropriate is at your discretion, though if we only aim to reach those that are already familiar with us, we only reach so far.
and lastly…
4. Extending Beyond Music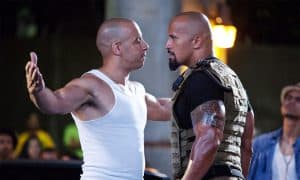 WWE has all of their superstars available on social media as well as their own film studio and music division alongside their wrestling-adjacent content. Though not as notable as their main product, their roster is able to be more fully recognizable and familiar which ultimately helps their retention with their audience.
The obvious examples with Dwayne 'The Rock' Johnson and John Cena in Hollywood most likely come to mind. Some lesser known examples that persist like The New Day's Xavier Woods' gaming channel and The Bella Twins lifestyle/vlogging channel, which boasts over 2 million subscribers each.
The takeaway is that your non-music passions and gifts can be utilized to humanize and connect you with an audience. There is an over abundance of music in general. Connect with people through vlogging your musical progress, stream your favorite video games, create art for your community to see, make people laugh, and so much more that can be done, only limited by your creativity and passion.
And those are a few things that our space can learn from theirs. Share this with someone who can benefit from this. Whatever kind of creative you are, whether on stage or off, do it boldly, intelligently, and to the best of your ability.
Christopher Phiouthong
(AKA Diversity of Trackstarz)
@chrispyakakon