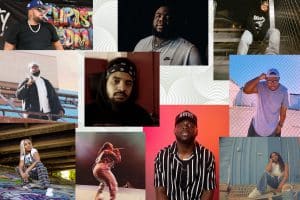 Ladies and gentlemen the 2023 Next Up List presented to you by the one and only DJ Jeremaya. Let's go!!!
________________________
"This Next Up List is not just for the Up & Coming CHH & Urban Gospel artists. It's also to give a spotlight to the CHH & UG artists who more people need to hear about.

The Next UP List criteria ranges from

-Having an album, EP, mixtape and singles out the previous year (2022).
– Strong work ethic.
– CHH artists who have a buzz and CHH artists who are under the radar in the community.

SO with no further ado here is the 2023 Next Up List!"
(Dj Jeremaya)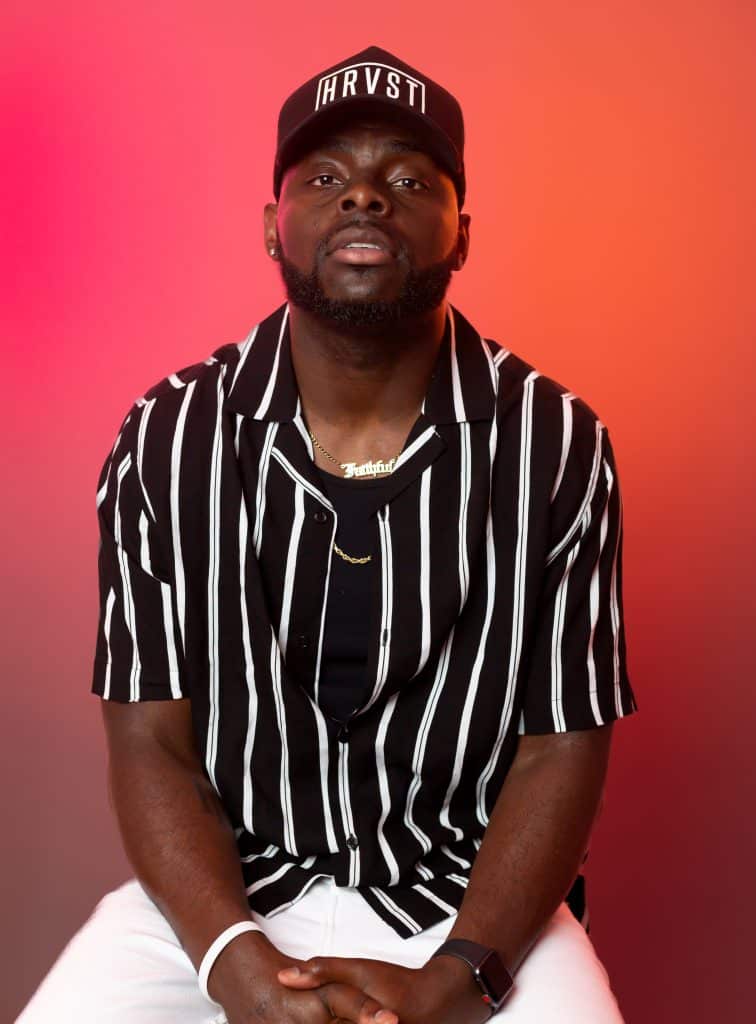 Mike Teezy
The Mad Hatter! Mike Teezy wears so many hats that it ain't even funny! He is a rapper, singer, songwriter, director, musician, and many more! His visuals, raps and talent are all next level. All I'm saying is Mike Teezy is amazing, he has his focus on God and they both want to take us to the next level!


TZ: When did you know God called you to music? 
Mike Teezy: I've always had a love for music, but I was in my college dorm room one day, feeling lost. I started praying and all of a sudden words started coming to me to articulate my feelings. I let my family hear what I wrote and it brought them to tears. At that moment I knew I had a gift and that my words have power.

TZ: How have popular songs that you've remade impacted people on IG?
Mike Teezy: Tremendously! I've had several videos from September-November that went viral! Which expanded my audience from 20,000 followers to over 100,000 followers in the course of 2 months. I've heard and read many testimonies from people on how much they truly appreciate what I'm doing. 

TZ: What is your creative process when it comes to music videos?
Mike Teezy: So, I'm a very visual person. To the point I see the videos and concepts as I'm creating songs in the studio. Something I say in a song, or hear in the production can trigger a thought. Once I get the idea I run with it! 

TZ: What can we expect from you in 2023?
Mike Teezy: More music and more visuals! I'm actually dropping a project on my birthday, April 7th. The title will be announced very soon.

Twitter – @IamMikeTeezy
Instagram – @OfficialMikeTeezy

Recommended Songs by Mike Teezy- Rolled the Stone Away, The Nu Revolution, Bye Felicia, Bible Going Viral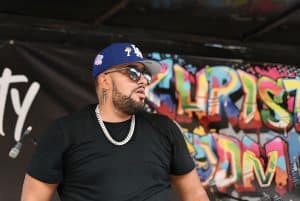 YP aka Young Paul
Bars! Bars! Bars! YP specializes in spitting bars to the glory of the Lord. This east coast emcee knows how to bring those bars that make people nod their heads and bring hope to the hood. The music is so real and raw that you can feel the it. YP is when the Gospel meets the streets and lyricism from the east at its finest.


TZ: When did you know God called you to music? 
YP: I knew it when I got confirmation about it after a lot of alone time with God in prayer. 

TZ: Why is boom bap so important in CHH? 
YP: I believe it's important especially now with the resurgence of that sound in the industry. You got guys like Griselda, Ransom, Boldy James, 38 Spesh, Freddy Gibbs, and others who have paved the way for that sound to be embraced again. Then you have celebrity sports figures like Lebron James & Kevin Durant showing these guys support publicly which gives the sound a bigger platform for a wider audience. Also, legends like Nas being active dropping projects again just solidifies what I'm saying. So the people who are fans of those artist and that style of music will come to Jesus and are going to look for that sound and we can provide that. Also, CHH is not just for the youth. There are adults who still love hip hop and Jesus who are big fans of the boom bap sound. 

TZ: What has CHH taught you over the years?
YP: CHH has been an interesting journey to say the least. lol I say that because you're dealing with all different type of personalities and artist and FANS. lol I've learned that not everyone will think like you or has been where you've been at and that's ok. It can be frustrating in this space, but at the same time I've met some solid people along the way. One thing is for sure it's much better to be unified than divided. I've seen more fruit in my career/ministry being unified with my peers than apart.

TZ: What can we expect from you in 2023?
YP: January 13th I have a project dropping with my guy Da Commissioner. After that I've got 2 albums I'll be dropping, "Hector 1" & "Hector 2." The targeted months for those projects are in March and then part 2 in August God willing. Hector is my government name by the way. And in the midst of those projects dropping I have a surprise collab project with someone I don't think no one saw coming. You guys are familiar with him and it's going to be dope. But I can't let that one out the bag yet. Just stay tuned. lol 

Twitter – @ypmusiclive
Instagram – @ypakayoungpaul

Recommended Songs by YP aka Young Paul- Mr. Banks, Voices In The Mud, Rebels Killing Rebels, To Die Is Gain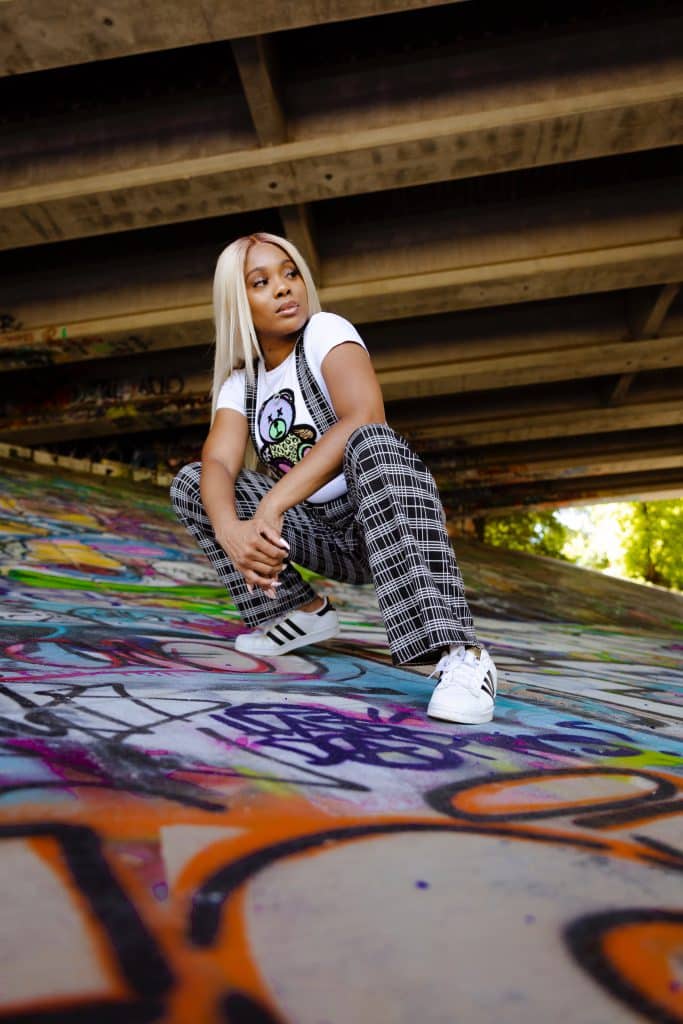 Big Rissa
Atlanta's own Big Rissa is here! She talks the talk that people need to hear. Her flow is confident and you feel what she raps. Big Rissa tells it like it is with no compromise. Her music is her life over trap beats which produces the kingdom trap sound. She wants the world to know who Jesus is and what He can do in your life.  She is truly a walking testimony.


TZ: When did you know God called you to music?
Big Rissa: Ever since I was a young girl I have always had a love for music. I could never get away from the art of creating songs. I realized that God called me to be a gospel artist around April 2021 as I was fasting and preparing to go through a deliverance session. I wrote down everything God said to me, every instruction He gave me at that moment and one of the assignments was to release the album.

TZ: Which freestyles are your favorite on IG and Why?
Big Rissa: My favorite freestyle is the Steppin' Freestyle, because I feel like it displayed my personality, my authenticity and my well-roundedness. It gives ratchet & saved. 

TZ: How did you come up with the song "That's On That"?
Big Rissa: "That's On That" is a decree and a declaration that I prophesied over myself when I was in a dark place. I was going through a lot of spiritual and mental warfare and I began to speak over my life, exercise my faith in the Lord while trusting that I would not be in the same space for long. Through my faith and relationship with Jesus, I had to minister to myself and break depression, shame, guilt, rejection and condemnation off of me.

TZ: What can we expect from you in 2023?
Big Rissa: You just have to stay tuned. God is in control. I tell a lot of people everything that you see is the Lord's doing. I just show up. I'm in awe about all that has currently taken place. Just know that this is only the beginning and God has a lot more to do with me. Eyes has not seen, nor ear heard, nor have entered into the heart of man the things which God has prepared for those who love Him (1 Corinthians 2:9).

Twitter – @1BigRissGame
Instagram – @Bigrissgame

Recommended Songs by Big Rissa- That's On That, Ghetto Blues, Sent Me, Juice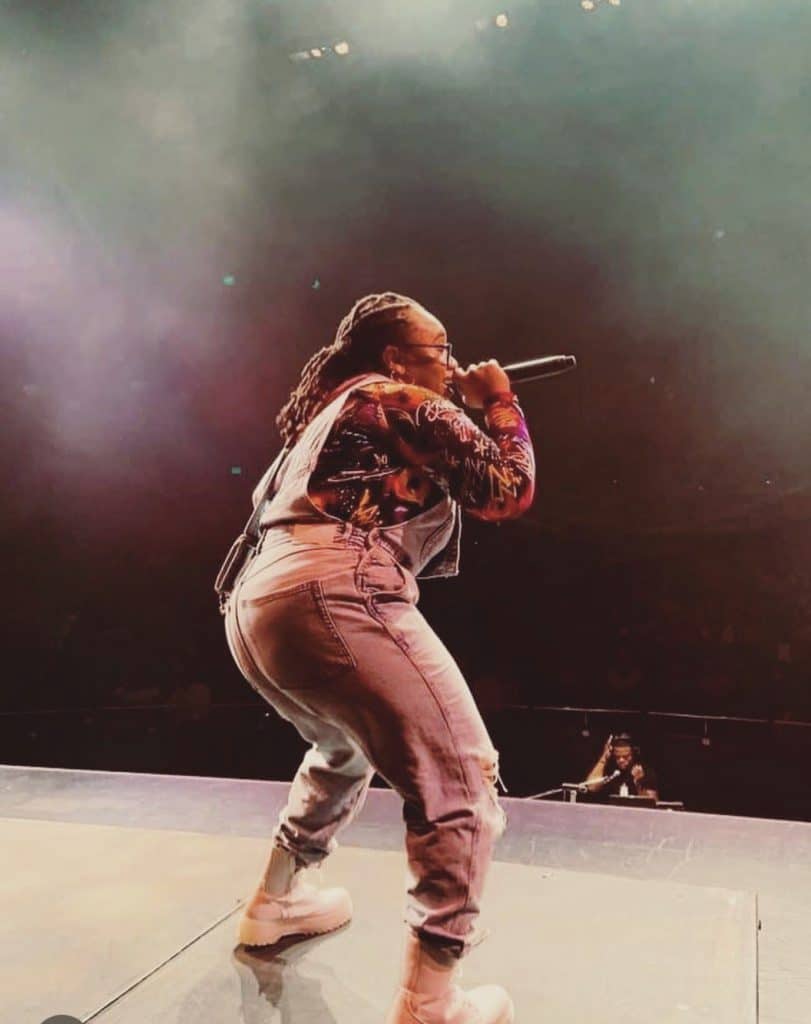 Solachi Voz
Uniqueness, delivery and intellect is all in the arsenal of Solachi Voz! Her dedication to the craft will show her skills for the hip hop culture. She is a lyrical monster that makes you think and vibe at the same time. Her music demands change to the hip hop culture! Solachi Voz's message is that true freedom comes from the love of Christ!


TZ: When did you know God called you to music?
Solachi Voz: I don't believe there was any specific moment that I can point to where He called me to do hip-hop in particular, but it was more of a process. My first exposure to music was in kindergarten during nap time. Our teachers would play us Tchaikovsky, Mozart, Bach and some of the other classical greats. At that point, I knew for a fact I was going to play violin. I kept that in my heart until fourth grade, where the school system where I was at allowed students to pick up instruments as part of the curriculum. From there, I continued to add instruments to my repertoire until seventh grade, where my introduction to hip hop began. I was approached by one of the youth leaders at my church with a beat tape and asked to write to it after I performed some poetry at the church's talent show. After that, I knew that I had found a hidden purpose that God was going to develop throughout the span of my life. My knowledge of instrumental music, music theory, and classical music from being in band and orchestra have helped shape my sound as a Christian artist and has been part of the process of God calling me to Himself.

TZ: What was it like collaborating with Miles Minnick and Mitch Darrell?
Solachi Voz: Collaborating with those two guys was an incredible experience, but they were on opposite ends of the spectrum. I am from the Bay, as well as Miles, so working with him was a process that took place more in person. We have two very strong records that we were able to not only work on together, but shoot videos for, and each time the energy and the intentionality behind the production, look, and feel were super important and well executed. Miles is easy to work with and we had a lot of fun on both sets. Working with Mitch was a great experience as well, but with him being located in North Carolina, we had to work virtually, due to the pandemic and the distance. Even though we weren't able to have that in-person collaboration vibe, we still were able to execute successfully by communicating via email about different things that needed to be adjusted or enhanced, to achieve the final product. Mitch was super patient with me and my engineer, and we were able to produce a culturally relevant piece that stands out in our catalog as a tribute to George Floyd, and every person of color that has lost their lives to police brutality.

TZ: How has your uniqueness impacted your music ?
Solachi Voz: I see myself as unique in a number of ways, but I think my unique life perspective sets my experiences and music apart. I am a black woman who is a Christian hip hop artist, who is also a business owner and a first generation American. There are a unique set of challenges that I face due to those titles, but rather than see them purely as challenges, my music and ministry message is "Watch how God elevates, protects, directs, corrects, and blesses you anyway; as you submit to Him, you overcome."

TZ: What can we expect from you in 2023?
Solachi Voz: In 2023, I am planning on being outside some more for sure. I am open for booking globally and that includes tours and events. Whether they are speaking engagements or performance dates. I am working on two EPs, as well as a live competition for instrumentalists, rappers, and singers to compete in called "16 For 16." I started doing it on Instagram and completed a couple seasons with K-Drama winning the second season, but I want to move it to a live platform as the pandemic ebbs. 

Twitter – @solachivoz
Instagram – @solachivoz
Recommended Songs by Solachi Voz-Levels, First Plane, Right Nah, Capital Eyes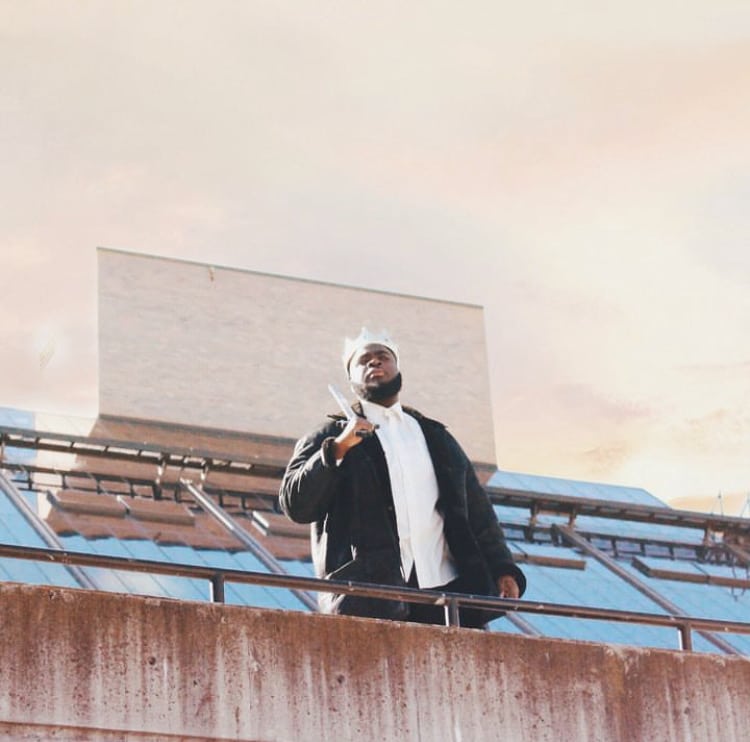 Legacy
There is no challenge that Legacy can't face! The Toronto rapper is known for breaking and pushing cultural boundaries. His music is designed to break stereotypes in the hip hop culture. He wants to set the standard lyrically for the next generation. His message is you can be a Christian and make transcendent bodies of work. You can try to compare him to others, but there's only one Legacy!


TZ: When did you know God called you to music?
Legacy: Can't say there's a specific date, as pertaining to music. Music has always intrinsically been a part of how I choose to express my personality and faith. Even in my younger days. But I'll say, the first time a calling to music felt like the real thing was when I made my transition as a Nigerian immigrant to being a Canadian resident in 2013.

TZ: What is the CHH Toronto scene like and how has it impacted you?
Legacy: The Canadian Hip-Hop scene is more spread across rather than centralized. However, you do have an AyoMilly, Dru-Bex, NamedTobias plus myself holding down for the Toronto side of the fort. While Scribe, Apex Frazier, Kofi Khae, Opto, and so many more are holding it down for Canada in more widespread cities. In greater scope, I'd say the Canadian hip hop scene is more diverse and talent-filled than it's ever been! Hence the reason I have to be on my a-game always.

TZ: Why do you go so hard on rap challenges on IG?
Legacy: Haha. It's because I believe a Christian worldview doesn't absolve us of the need to put our best foot forward, constantly. Our job's to bring to the forefront God's nature and character in any capacity. These rap challenges are really just an opportunity to show what I bring to the table, artistically. Obviously, the goal's to raise the bar higher and gain a new set of eyes in the process. However, it's not the real fuel that drives me to be great. In summary, it's hunger, passion, mixed with a deep reverence for the gospel.

TZ: What can we expect from you in 2023?
Legacy: At the moment, I'm working on an album set to be released in 2023. It's definitely the most special project I've ever been privileged to be a part of; And I don't say that loosely. Overall, expect consistency, as always.

Twitter – @legacyisborn_
Instagram – @legacyisborn

Recommended Songs by Legacy: Joy, Take A Sip, Hope Dealer, If You Ask Me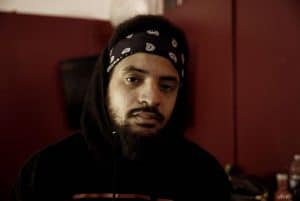 Q-Flo
Hip hop can be a battle and Q-Flo is ready to battle. This lyrical giant has mastered his flow, cadence and punchlines. He looks forward to writing the best verses for songs and collaborations. From wrestling bars to battle bars Q-Flo can have your mind blown with his pen. Philly's very own Q-Flo is what's really good!


TZ: When did you know God called you to music? 
Q-Flo: I was 17 in high school. I always wrote rhymes in my notebook, but I didn't discover CHH until one day I went to church and saw this group of guys rapping. I decided at that moment that this was a space I wanted to be apart of. I knew God called me to do it after I rapped at my church's big building and a few members told me how it encouraged them. 

TZ: Do you like being known as a killer when it comes to bars in music & challenges?
Q-Flo: I love it. I feel like being from Philly is already a cheat code and gives people an idea of what to expect when it's time to rap. I like the reputation I've built for myself. It's funny, because I wasn't always a punchline rapper in the beginning of my journey. I did a rebrand, studied other lyricist in and out of CHH. I studied battle rap and what you have is the result from years of practice and sharpening my pen. 

TZ: How did the N.C.O start and where do you see it going? 
Q-Flo: During a night of Critique Friday, OutrCty, Show and myself volunteered our skills to another artist. The song was a hit and we decided to form the group. Being that we were all wrestling fans it was a smart move to model ourselves after the NWO. We realized we didn't capitalize on the hype we gained and that our timing migjt have been off because Indie Tribe made their return the same year. As for our future, 2023 we have a few plans lined up as well as adding another artist to the team, our "return" song is already completed. 

TZ: What can we expect from you in 2023?
Q-Flo: Well I'm am apart of a few projects by some dope artists. I was invited to a 4 month tour that's being planned. Lord willing that still happens. I'm working on 2 solo projects produced by 2 different producers, both well known in the space. 

Twitter – @Qflo_Music215
Instagram – @Qflo_music215

Recommended Songs By Q-FLO- 215 In Philadelphia, Finish Line, Camaro Flo, Wild Flower 1,2 and 3.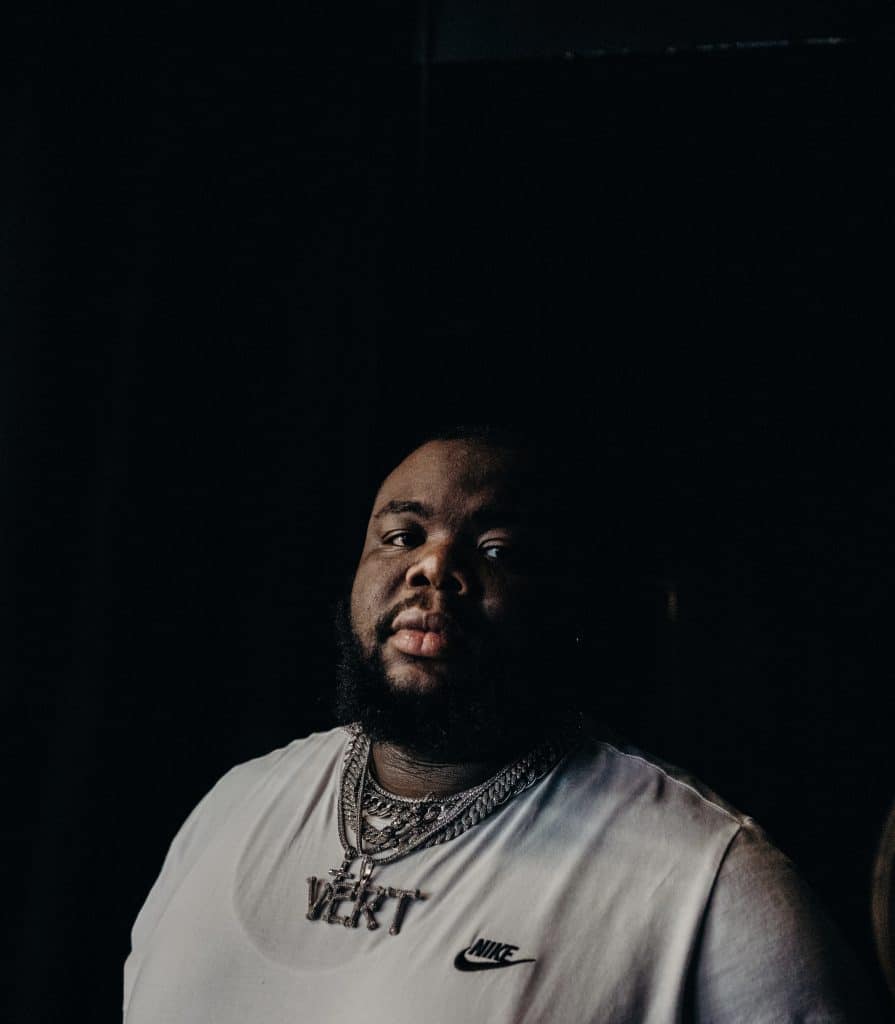 BigBreeze
Westside Atlanta's very own BigBreeze is here to heal the streets. The rapper, singer, and songwriter has mastered the Atlanta Sound that you know and love. Using harmonies and melodies to express his heart is what Big Breeze is born to do. He wants to spread the Gospel and the love of God through his music. Get used to the name BigBreeze!

TZ: When did you know God called you to music?
BigBreeze: I was already doing music I ended up trying Christian music as a challenge from a pastor and once I did it it just felt right in my spirit to keep rapping that way.

TZ: What was it like to collaborate with Reach Records artists?
BigBreeze: It was definitely fun and it also helped me better my pen game.

TZ: How has your music impacted the streets of Atlanta?
BigBreeze: The streets see I'm doing something positive and trying to better our communities. The kids also show love and respect, because they know I come from where they're from and I'm just showing them another way to make it out and it's okay to love Jesus!

TZ: What can we expect from you in 2023?
BigBreeze: First headline show, new music and a tour announcement.

Twitter – @_BigBreeze
Instagram – @_BigBreeze
Recommended Songs by BigBreeze- Spin Da Block, Face It, On Fire, Honest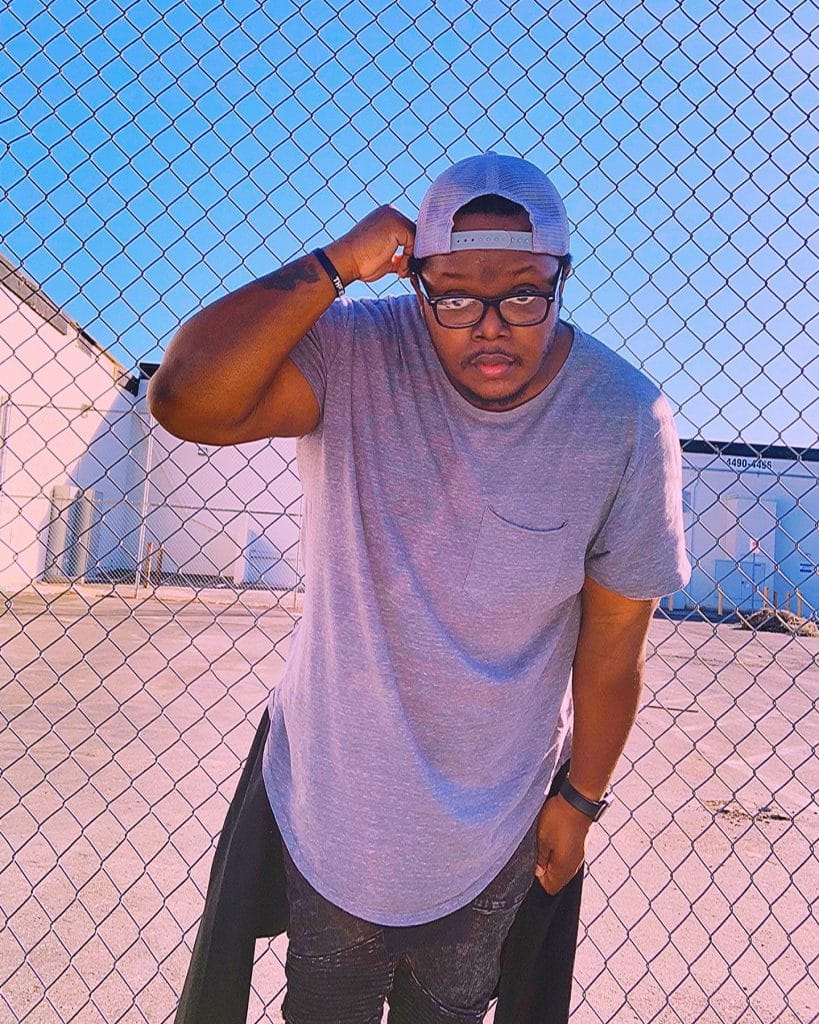 QEW
What happens when you mix anime, Jesus, and catchy melodies? You get the singer/rapper/artist QEW! Hailing from Las Vegas QEW is blessed with harmonies and rapid rhyme schemes. He stands out in the CHH genre by using a different approach to his music. His songs range from relationships to faith. They say what happens in Vegas stays In Vegas. Thank God QEW is sharing his talent with the world.


TZ: When did you know God called you to music?
QEW: I started singing super early in life, but rapping came around when I was like 15yrs old. I started writing lyrics around 11 though, because I went to writing sessions with my mom who was a singer songwriter. My mom passed away when I was 15 and during that time I was questioning my place and calling. I was already serving on my old church's worship team, but I started asking Jesus how to use my talents for Him in the best way possible. Confirmation, one after the other, came during that time. One moment that was pivotal was when I wrote a song for my first band. It was angry and bitter, because of my moms passing. As I was looking at one of the curse words in the song I believe the Holy Spirit led me to scrap the whole thing, because everything about it felt wrong. I rewrote it and I felt the presence of Jesus starting to move. I said to Him that day that I would never write anything obscene again if He used my words to help people feeling what I felt. Ever sense then, even while in my mainstream bands, I kept that promise and dedication. More recently in the last few years I feel like God called me to reach out to the ones who felt alone, left out, betrayed or different. Again, just like me and now we're here. The FAmi or NAniFAmi. 

TZ: How do you mix your music with anime, video games, and the gospel so well?
QEW: To be honest it was a lot of work to make it make sense. Trial and error. A lot of prayer like FOR REAL! A lot, because I never want to compromise the message of the gospel for the sake of an anime or power ranger or comic book reference. Lol But that form of media is just as much a part of me as church was growing up; and being a fan and hearing how everyone else references those things in CHH allowed me to see how they weren't using those references to their advantage. I know plenty of other rappers in the space who know a lot about anime and games etc, but don't use it as a lane. For me, I leaned into it more, because it came out naturally with parallels to the Bible and my walk with Christ. Also, I noticed there weren't too many artists catering to that geeky, emo, pop punk kid area and I come from punk rock and the hardcore scene, so I felt led to do it. Just with more of a hip hop edge and less screaming. Lol

TZ: Do you feel like your sense of humor makes you stand out in CHH? 
QEW: Yes but no, because their are so many funny people in CHH honestly. I just feel like I'm a goofy person naturally and will say the things some of my brothers and sisters in Christ won't for one reason or another. I kid with everyone I love and I'm friends with; and I feel like we're all just a big family regardless of the flavor of music we make and to joke with the fam is to love the fam.

TZ: What can we expect from you in 2023?
QEW: New project mid winter. Also in the spring and singles all throughout the summer. 

Twitter – @thatblacksinger
Instagram – @qew_official
Recommended Songs by QEW: KAMEN, Unknown, RXRIDE, Gokai Szn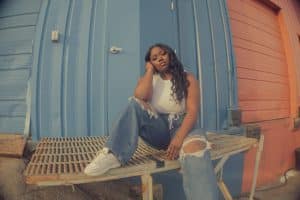 Linga TheBoss
Energetic and hype is the music Linga TheBoss brings to the table. Linga TheBoss is a rapper located in Nashville, TN. Her music engages you to be confident and go after what God has for you. She marries hip hop lyrics with trap beats which is the perfect pairing. Many are called but few are chosen. Linga TheBoss is One Of The Few!


TZ: When did you know God called you to music? 
Linga TheBoss: I knew God called me to music when I was in middle school. I had always written songs, but in middle school I realized that I enjoyed the cadence of rap more! I wrote hundreds of songs that year and in convenient timing too. That year virtually everyone at my school decided they were going to be rappers as well. With so many potential rappers it was decided (by whom, I couldn't tell you) that the only way to be an official rapper in Casa Grande was to continuously win rap battles. By the end of the 8th grade, I had battled every rapper at my school and won— Undefeated!

Admittedly, I think I won unintentionally. Back then I didn't believe in my gift. While I knew I had the ability I felt I had a lot to learn before I could ever be successful. But winning at school gave me the confidence to be bold and enter into a competition called Fine Arts. Even though I had major stage fright I performed one of my songs and to my surprise I won an award and made it to nationals. People found me after my performance to tell me that the lyrics and message of my song spoke to them; and it was then that I realized God had called me to make music to impact a generation. 

TZ: What was it like collaborating with Porsha Love on the song Wave?
Linga TheBoss: Porsha is incredibly kind, creative and gifted! She supports artists she loves and lives what she preaches! She loves God and that shines through in her artistry and in her personality. She was amazing to work with and I look forward to collaborating on projects in the future. 

TZ: Are you purposeful about making music that gets people ready for something important?
Linga TheBoss: Yes. Jesus is coming back again! Our world needs revival. People are broken-hearted and need hope. As artists, we have a natural platformed opportunity to be a voice to a generation. I've decided that I'm going to use my voice to make positive changes and shift environments. Because the same power that raised Jesus from the dead lives inside of me. The art I create when I rap and sing isn't just words. When I partner with God and surrender the reach of my gift to Him, it is something He uses to impact the people, the communities, and even the venues I perform in. 

TZ: What can we expect from you in 2023?
Linga TheBoss: My EP! It's called "ONE OF THE FEW" and it's a super dope project I've been working on all year! It's being produced by Arcitec and all the features on the project are talented women rappers who deserve more shine! I think this year the world is about to see up close what women rappers are capable of. 

YouTube – LingaTheBoss
Instagram – @lingatheboss
Recommended Songs By Linga TheBoss: STRAPPED, WAVE, Boss Up, BLESS YOU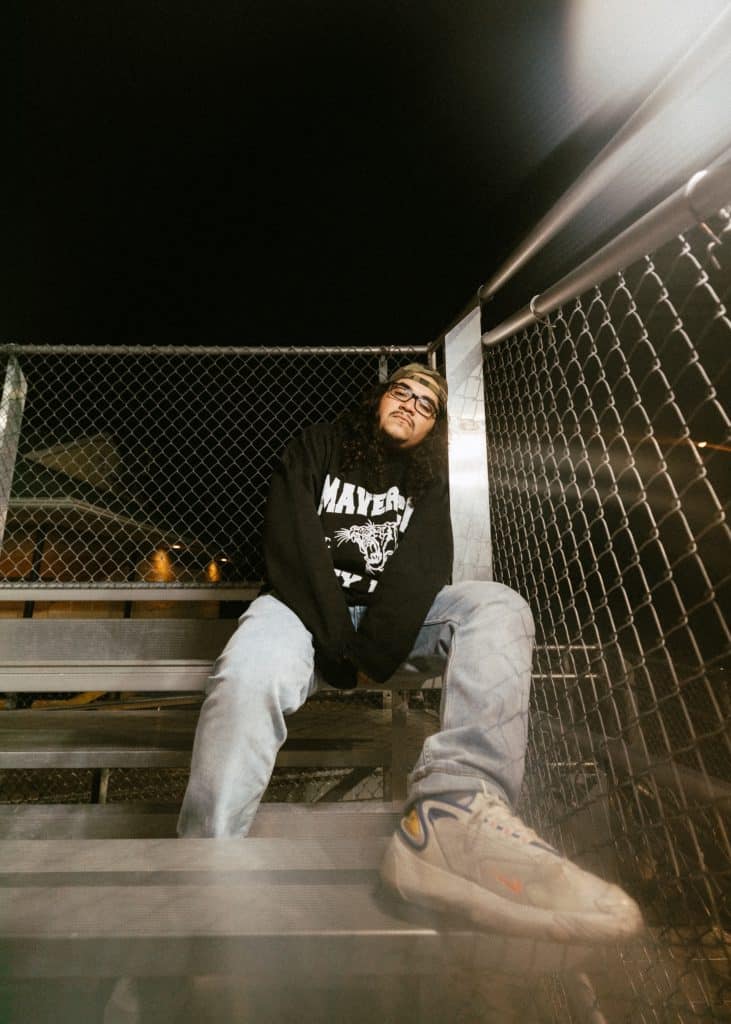 Aable
Philly Native Aable is a true lyricists. He makes sure you hear the gospel message in his music. He raps with conviction, honesty and good intentions! He takes the listener on a journey to the place he wants them to learn from. He definitely has bars no questions! Aable is a Philly beast that stays in beast mode


TZ: When did you know God called you to music?
Aable: It became clear to me that God called me to music when I noticed that in my pursuit of God music seemed to follow me everywhere I went. In other words, music wasn't my focus at all yet. I was continuously connected to people/opportunities that would encourage the gift of music in me. This gave me peace to pursue music, because I felt like God was encouraging me to do so through His people. What really sealed it for me though was seeing how much God met every need I had in order for me to move forward as an artist. It always reminded me of Matthew 6:33. As I sought the kingdom first, God gave me everything I needed. 

TZ: What was it like working with DJ Mykael V on Bodega?
Aable: Mykael is an amazing dude. A blessing to this community for sure. Working with him was effortless. The process was really simple. He gave me an opportunity to try writing a verse and thankfully they (Mykael & 95) ended up liking what I did. It's such an honor to be a part of that project. I'm super grateful.

TZ: How do you add on to the rich history of CHH in Philadelphia?
Aable: That's a great question. I hope that I am doing so through excellence in my art and integrity in my life. Technically speaking though, Philly is the home to many lyricists and I think that is my strongest attribute as an artist. I intend to continue to be sincere in my message and clever with the pen. 

TZ: What can we expect from you in 2023?
Aable: Consistency. I really want 2023 to be a year where I release music frequently. My goal is to release at least 2-3 EPs, but we shall see. 

Twitter – @Aablemusic
Instagram – @Aablemusic
Recommended Songs by Aable: Way Too Long, Sweet, Tell Me, Rollercoaster