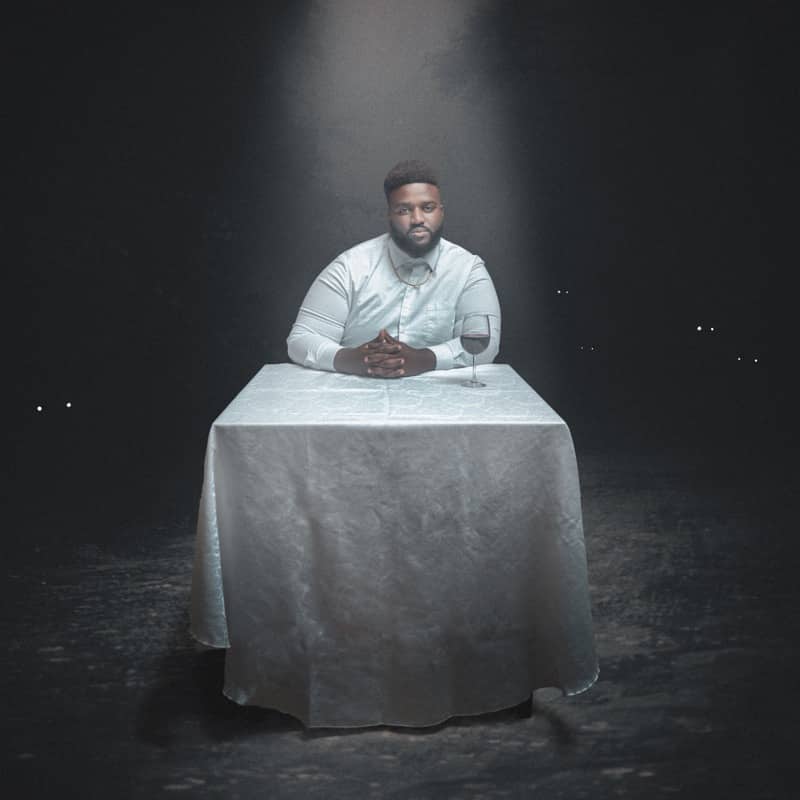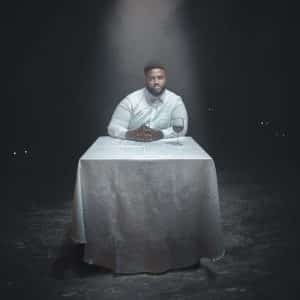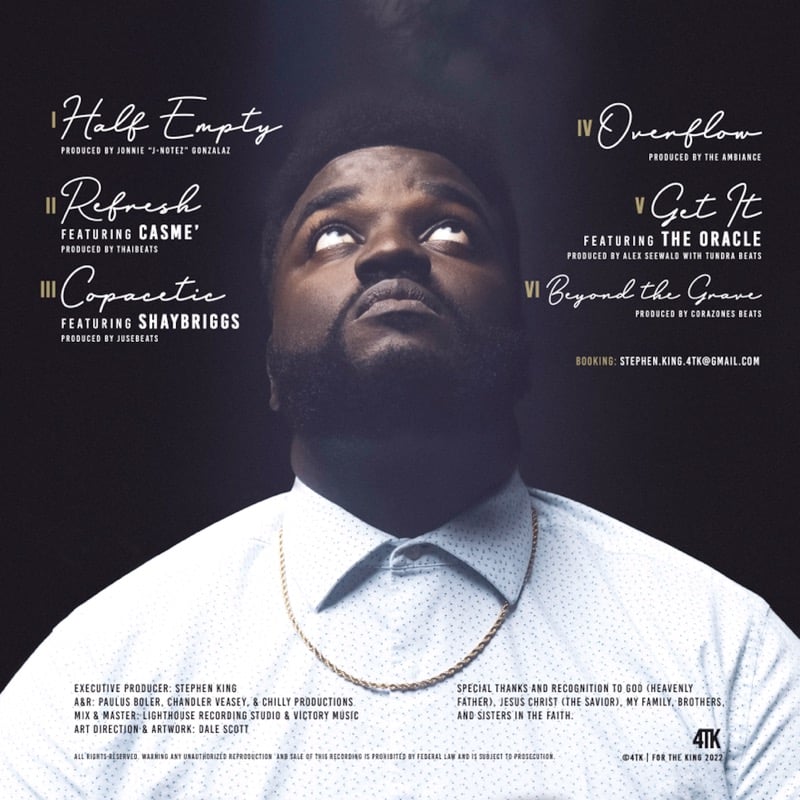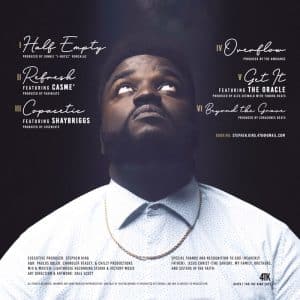 My name is Stephen King and I am an independent music artist that currently lives in New Orleans, Louisiana. I am a captivating American Christian/Gospel rap artist, songwriter, minister, and a true ambassador of Christ Jesus.  The objective of my music is to serve, promote and edify peace of God in truth as well as build people up in the Spirit to encourage them to have faith. My music highlights the fact that the world needs peace and people say my music express truth, clearly, clean, virtuous lyrics, that leads to the arrangement of peace which comes from the Most High and enlightening hip-hop fans that there is a rareness to CHH that the world has not seen much of.
OverFlow EP description:
I can remember reflecting on my life while sitting in my apartment during quarantine. The world as we knew it had taken a drastic turn for the worse, but it seemed like my life was the polar opposite.
And it was on one of these repetitive days that God reminded me of His goodness. He opened the right doors because His plans for me are perfect. He reminded me of His provision, His compassion, and His love. My heart was overwhelmed.
I felt led to Romans 15:13 "May God of hope fill you with all joy and peace as you trust in Him so that you may overflow with hope by the power of the Holy Spirit." From here the wheels started to spin. I had my heading…and surrendered to the flow.
As a believer that has been saved for most of my life, I recently realized that being filled is sometimes not enough. There are always levels to grow in the faith and to be saturated with God's presence to the point you begin to overflow with his glory is the objective. To fill beyond the brim and beyond the capacity should be the goal for all believers. God is the God of the overflow without limitations and sometimes we need Refreshers to get to that point. When we operate from God's overflow, there is no limit to what God can do in us and through us as we allow His Spirit to work in us.
My 3rd project, Overflow was released on April 17th. You can find it on all major digital and streaming platforms.
Refresh Song Link from the Overflow – EP by Stephen King Link: https://music.apple.com/us/album/refresh-feat-casme/1617697950?i=1617697952
Youtube: https://www.youtube.com/channel/UCKSjX6DtSvFG11AvjeXufig
Hyperfollow: https://distrokid.com/hyperfollow/stephenking/overflow
Apple Music/Itunes: https://music.apple.com/us/album/overflow-ep/1617697950
ITunes: https://music.apple.com/us/artist/stephen-king/1336151764
Spotify: https://open.spotify.com/album/22ln2k2ALWel1ngc7Lgc5Z?si=SJP7iyhTTF-m14lEP_Q01Q
Tidal: https://tidal.com/browse/album/122095570
Follow Stephen King
Facebook – https://www.facebook.com/SKINGospelRap/
Instagram – https://www.instagram.com/stephen.king.4tk or @Stephen.king.4tk
EPK Sonicbids: https://www.sonicbids.com/band/stephen-king/
List of albums Link:
1st Album "No Secrets": https://distrokid.com/hyperfollow/stephenking/cZCU
2ndAlbum "Prince of Prince": https://distrokid.com/hyperfollow/stephenking/prince-of-peace
3rd Album "Overflow" : https://distrokid.com/hyperfollow/stephenking/overflow