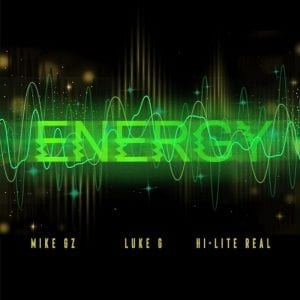 Atlanta, GA- Michael Glover aka "Mike Gz" is a Christian Hip Hop artist born and raised in Atlanta Georgia. Mike was introduced to "Gospel Rap" by one of the hottest up and coming producers of the art, Triple D. Realizing that this was something that God put him on this earth to do, his passion intensified greatly!
With goals of inspiring the younger generation, Mike GZ says, "There are so many kids that can't get into the "Church Choir" sound, so I don't see why I can't give them the sound they want with the message that they need!" The message is Christ wrapped in a relatable sound. "My biggest goal in this business is not to go Platinum or win all of the awards, but to create music that is just as hot as T-Pain or Young Jeezy record, however strictly inspirational!"
ABOUT "ENERGY"
The message behind Energy is a simple one, "Give God the same energy we give everything else in our life," explains Mike GZ. "We tend to give God our leftovers."
Mike GZ brings back the high energy of his teen years with the release of Energy. Reminiscent of the Crunk era, listeners are sure to be out of their seats on this one. "When you mix high energy with a good GOD time, you can't go wrong!"
Energy was released February 18, 2021 and features Hi-lite Real and Luke G. Production for the project was handled by Luke G and a music video for "Energy" by Ray Knowledge of Visionful Productions.
Support Mike GZ:
www.mikegzmusic.com
www.instagram.com/mikegzmusic
www.facebook.com/mikegz4christ
www.twitter.com/mikegzmusic
https://www.youtube.com/channel/UCwpwQ99OX_TdgInHxNjOxBA
Listen to Energy: www.mikegzmusic.com
Watch Video: https://www.youtube.com/watch?v=sePLiFTMpto&t=225s