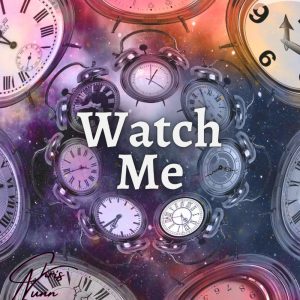 Watch Me is a Christian Hip-Hop song that will be dropping on 12 February 2021 on all major streaming platforms. It tells the Story of Creation and The End from the prospective of a personification of Time. It has elements of spoken word as well as Zapp and Roger/Mr. Talkbox inspired vocal runs and keyboard licks, as opposed to "Auto Tune" .
Chris Nunn is a Raeford, North Carolina-based Christian Hip-Hop artist, producer, and audio engineer for his company 7Th Sounds Productions LLC (https://7thsoundspro.wixsite.com/7thsounds/artistchrisnunn).  Chris is originally from Sacramento, California but moved to North Carolina during his time of service in the U.S. Army.  Ministry-wise, Chris leads a prayer ministry at his local church in Raeford and volunteers with Prison Fellowship as a Justice Ambassador to help push for prison reform for the State of North Carolina. Chris released 3 full CHH albums; This is the Day (2013), Living Words (2018), and The Strom (2020). He also released Jazz Fusion/Hip-hop Instrumental albums War in the Air and War on The Ground (2020); and a CHH single called Contrary (late 2020). Chris kicked off 2021 with his single Infinity and is now following that song up with Watch Me on 12 February 2021. You can buy music directly from Chris at his website via Bandcamp.
Chris is a graduate of Full Sail University's Music Production degree program, as well as American River College's Music-Recording Studio Management and  Business-Music Business Entrepreneurship programs.