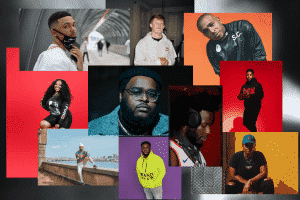 This Next Up List is not just for the up & coming CHH & Urban Gospel artist. It is also to give a spotlight to the CHH & UG artists who more people need to hear about.

The Next UP List criteria ranges from
-Having an album, EP, mixtape and singles out the previous year (2020).
-Strong work ethic. 
– CHH Artists who have a buzz and are under the radar in the community.

So…with no further ado here is the 2021 Next Up List!
– DJ Jeremaya of Trackstarz
***At the end of each artist profile you will find links to popular songs by each artist on their Spotify pages, so you can check out their music for yourselves, help support their ministry and maybe even add some of their music to your libraries.  Enjoy!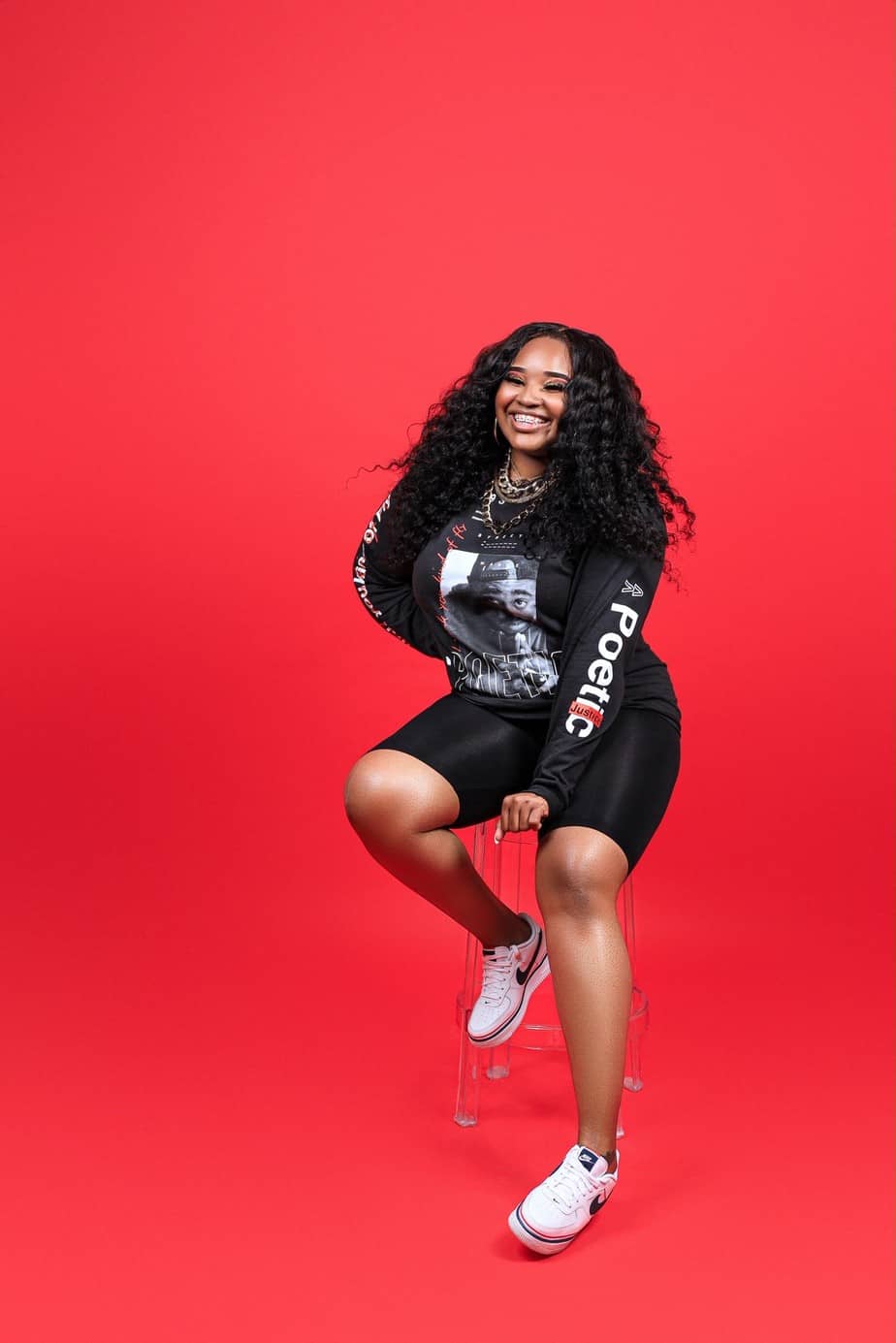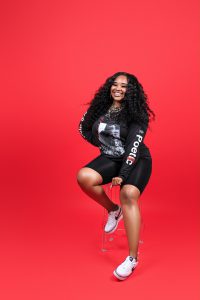 Porsha Love
Creative, animated, and stylish are just a few words to describe Porsha Love. She is a rapper from Detroit, spreading Jesus through dope music with strong hooks and verses. She has a range of music from uplifting songs to songs to get the party started! Porsha is always in her bag. In a world where sin & lust is demanding attention, Porsha Love chooses to be a Holy Grl who promotes purity.

TZ: When did you know God Called you to music?
I've always been gifted in rapping. As a child I would rap with my brother or my friends at school. I really didn't see it as a calling until around the age of 20, when I started to have a real relationship with God. That's when God started showing me, my purpose and how He would use my gifts for His glory.

TZ: How important is the Holy Grl Brand to you?
It's a breath of fresh air to say the least. I look at Holy Grl (and Love Tribe) as a safe place for women. Ya know?
A place where we can just love God, love ourselves, love others, and be free! A safe place, to express and belong.

TZ: How did it feel to get a shoutout from Lecrae?
I was shocked honestly. Shocked that he would even know who I am. I thought it was so dope! Made me grateful and also made me feel like the grind is getting noticed. Being an independent artist is not for the weak. Lol. He could've named anyone, but he said me, that's humbling for sure. 

TZ: Who Are Your Musical Influences?
I have a few, but I'll say Tierra Whack, Mali Music, Kierra Sheard, Dani Devastation, and Natalie Lauren. 

Twitter – @iamporsalove
Instagram- @iamporshalove

Recommended songs from Porsha Love: "Lord Be Pleased", "Leave Me Lone", and "Aht Aht"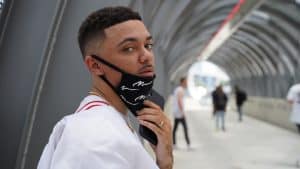 Miles Minnick
Straight out of the Bay! Miles Minnick is an artist who fuses a modern sound with a message of faith and self worth to inspire his listeners. Miles wants to be example of using your passion to make a difference. With his recent buzz surrounding his latest singles, films, and social media challenges Miles is on track to become the next big thing coming out of California.

TZ: When did you know God called you to music?
It was my senior year of high school when I participated in a talent show with a Christian rap song. At the time, I was doing secular music but I chose to do a CHH song because all of the judges just so happened to be Christian artists. This was my first time ever doing a song about God. Around this time I was consistently going to a youth group, but I was straddling the fence in regards to my faith. I ended up getting first place in the talent show and the school went absolutely crazy to the song. It was this night when I felt the call of God to do music strictly for him and to take my faith more seriously.

TZ: Why is important for you to be an example to people in your passion?
I want to show people that their dreams can become a reality with God, strategy, smart work & wisdom. I also want the people that follow me to know that once you elevate, you should bring as many people up with you as possible.

TZ: What is it like to be on a set of major motion films?
Literally a dream come true. Before music or ministry I wanted to be an actor! When that became a reality for me it brought a different kind of joy. I've been on set on every level: Main character, supporting actor, extra, production assistant and "Craft Services" (food server lol). I definitely see myself doing films long term.

TZ: Who Are Your Musical Influences?
Being from the Bay Area, I have strong, distinctive musical influences. My main ones would have to be Iamsu & P-lo. Most known for their songs "Gas Pedal", "Up!" & "Put Me On Somethin".

Twitter- @Miles_Minnick
Instagram- @miles.minnick

Recommended songs from Miles Minnick: "W.Y.T.", "Show Out", and "It's Baad!"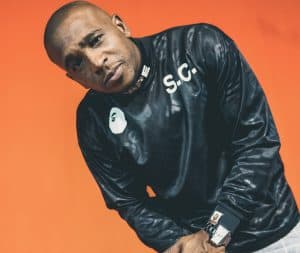 King Chav
From radio/tv host to hip hop artist King Chav is emerging from Jacksonville, FL. He uses his music as a way to connect and communicate with his generation. King Chav mixes substance with style in his delivery. He boldly talks about his faith, experiences, social and political issues within his music. A mogul in the making is what King Chav is.


TZ: When did you know God called you to music?
I knew God called me when I couldn't resist the urge. I did music in high school and after college I had zero intentions of doing it again.
But he began to develop and cultivate relationships and opportunities for me, so I opened my mind and began to be receptive to it.

TZ: What is the concept behind Free Your Mind Mondays?
'Free Your Mind Mondays' was an idea to help push my consistency and creativity as well as provide weekly content to showcase my skill. Tobe Nwigwe's 'Get Twisted Sundays' was a big inspiration behind it. Currently on break but 'Free Your Mind Mondays' will definitely be back.

TZ: What are the best interviews you've had on The Wknd Show?
KB's interview was great. I also enjoyed our Social Club interview. But my favorites are the legends in my city, like Brinson and Big Fil.

TZ: Who are your musical influences?
I'm really inspired musically by Kirk Franklin, Jay-Z, Kendrick Lamar, and J Cole.

Twitter- @iamkingchav
Instagram- @iamkingchav

Recommended songs from King Chav: "Born Ready", "Bittersweet", and "3 Kings Chapter 1."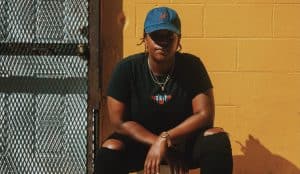 Reece Lache'
She inspires and exhales her passion and life into others, completely letting go in hopes that it inspires someone to follow their dreams.
Reece Laché is a Christian Hip Hop artist born and raised in Louisiana. Her music is full of passion, love, and inspiration. She is grounded in "who" God says she is. That's the agenda.

TZ: When did you know God called you to music?
When I quit doing it, because I love it and started doing it because I wanted to inspire others.

TZ: Is it easy for you to just spit bars on a song vs a song with a vibe and bars?
I wouldn't say either way is easier per se. It all depends on my mood.

TZ: How important is it to be confident in your talent in this industry?
The only thing more important than your confidence is who you put your confidence in. There are so many people with different opinions and preferences. You have to know you're the one for it. 

TZ: Who Are Your Musical Influences?
My top 3 musical Influences are Jonathan McReynolds, Jekalyn Carr, and Todd Dulaney. The list goes on but these are my go-to artists.

Twitter-@RecceLache
Instagram- @reecelache

Recommended songs from Reece Lache': "DWTS", "The One", and "Show UP."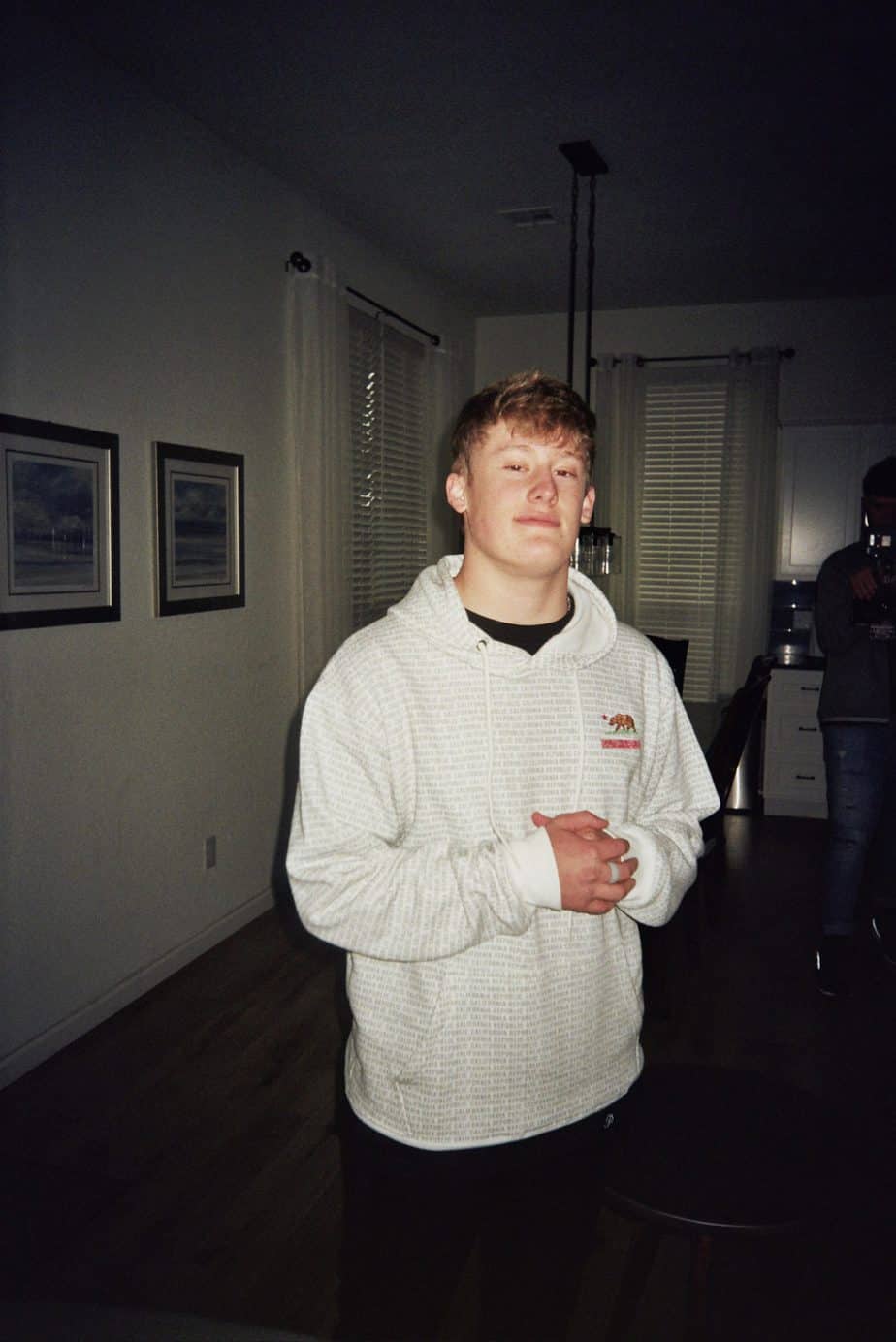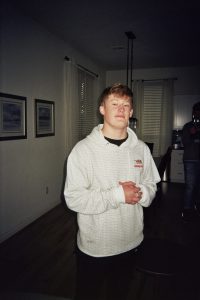 Coop
Given credit to his neighborhood and culture he grew up in for his love of music especially rap. Coop is a young rapper and producer from Oklahoma City, Oklahoma. Lyricism and storytelling is something that you get from Coop. Coop doesn't just have now but he also has the future!

TZ: When did you know God called you to music?
It's crazy, I've actually been writing music since I was about 8 years old. I fell in love with the process of creating and making something out of nothing. When God really got a hold of my life as a teenager, I knew my purpose was to spread His love to the world. By that time I was already completely absorbed in music, so it was just kind of obvious to me that my songs would be my method for sharing the gospel. I guess I just kind of "fell into" my purpose, but I know God had it orchestrated from the beginning. 

TZ: What is your process as a producer when you create a song?
I think the beautiful thing about this question is there's no definite answer. Sometimes I have the lyrics first, a message that I need to get off my chest, and I work with my team to create the perfect soundtrack around that message. Other times, I come across a sample, drum loop, or an entire beat that inspires me to write, and the lyrics just flow from there. Either way it's an amazing process, and by far my favorite part of being an artist. 

TZ: How does being an athlete help you in your music career?
Among other sports, football has probably taught me the most about music and life in general. I play linebacker, and with a defense, everyone has to do their job in order to be successful. One bad angle taken by just one player can throw off the entire defense. Being an artist is never a one man show, regardless of how it may seem. I surround myself with amazing people who I know will execute their job every time in order to be successful. I also take this approach with song-writing. Every element of the song has a part to play. When the melody, the lyrics, the delivery, the drums, each do their part, you get something pretty special. My football coaches Tony Merrell and Nick Davis also taught me a lot about life and how to face adversity. Lessons I will forever remember. 

TZ: Who are your musical influences?
My two biggest musical influences, surprisingly, aren't rappers. As a little kid I remember watching the Justin Bieber documentary and begging my parents to put me in drum lessons that week. Without him, I might've never gotten into music. He's remained an influence and inspiration ever since. My favorite producer and song-writer is Jon Bellion. In my opinion, he's the greatest artist of our generation. 
Along the way, I fell in love with J Cole, Drake, Royce Da 5'9, and grew up on people like Lecrae and Andy. I think the love for music and the culture of hip hop that I was surrounded by led to where I am now. I guess I'm just a mixing pot of many different styles and genres lol. 

Twitter- @TheCoopytrill
Instagram- @Coopytrill

Recommended songs from Coop: "Intro To Exile", "Giants", and "One Of One."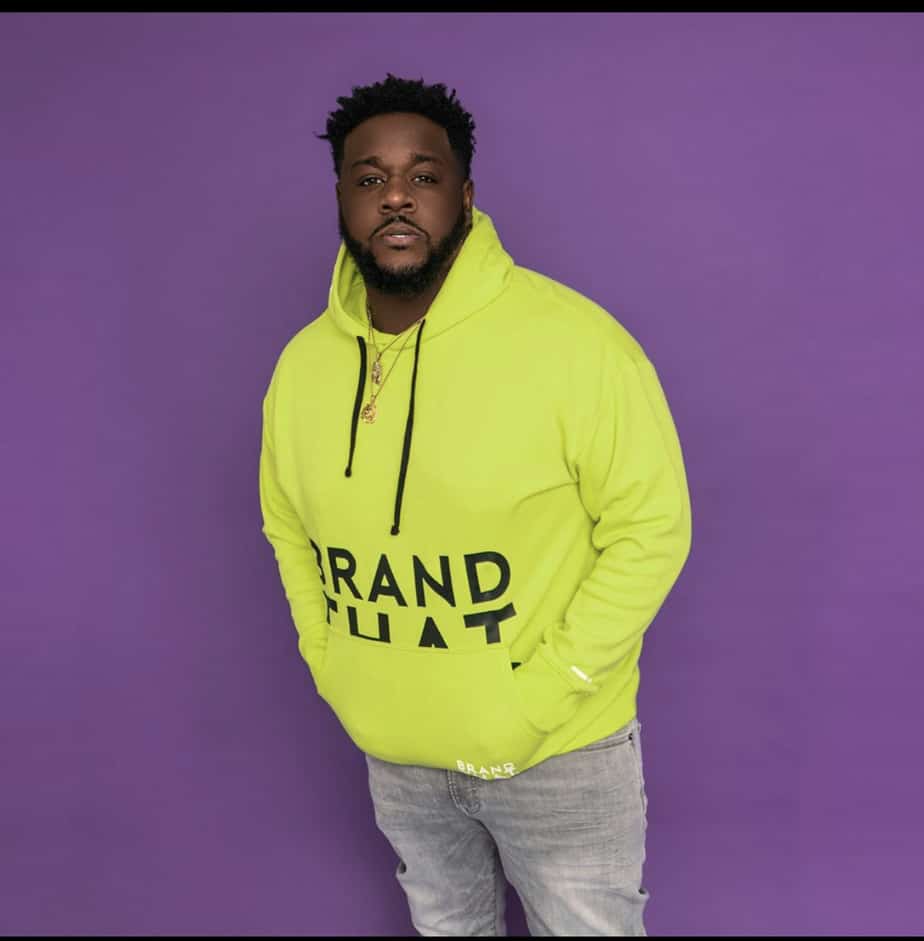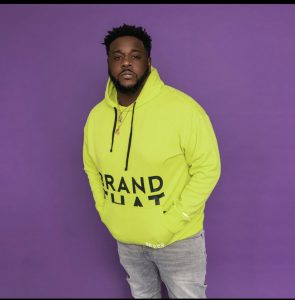 Mission
"God First. God Bless" a catchphrase that Mission takes to heart. A West Coast/RPSMG representative Mission is most well-known for his lyricism, creativity, and song-writing. Mission's goal is to make timeless music that sustains the soul and he believes that through the transparency of his trials, tribulations, and triumphs others will seek and get to know Christ. For Mission that's 100!

TZ: When did you know God called you to music?
I knew God called me to music back in 2014. People began to tell me how my music was good, but it's not just good it's impacting me. I knew then that what I had to say needed to be heard. That was confirmation for me that it was my calling.

TZ: What have you learned by being in a group vs being solo?
Being in a group taught me how to depend on other people and not to do everything by myself. Being a solo artist taught me to not wait on people and grind regardless the circumstance. Either way you will need a group of people to help you out on this journey. Team Team Team. 

TZ: How does it feels to have millions of views for the "Thank The Lord" music video with V.Rose?
At first it felt good, but now it's a lil pressure to do it again. I'm sure I can though. Just gotta keep working. 

TZ: Who Are Your Musical Influences?
My musical influences are Big Krit, Jay-Z, Drake, and some old school cats like Bobby Womack, Al Green. I got an old soul. 

Twitter- @Missionismusic
Instagram- @missionismusic

Recommended songs from Mission: "Struggle", "All For Yolanda", and "Big Bag."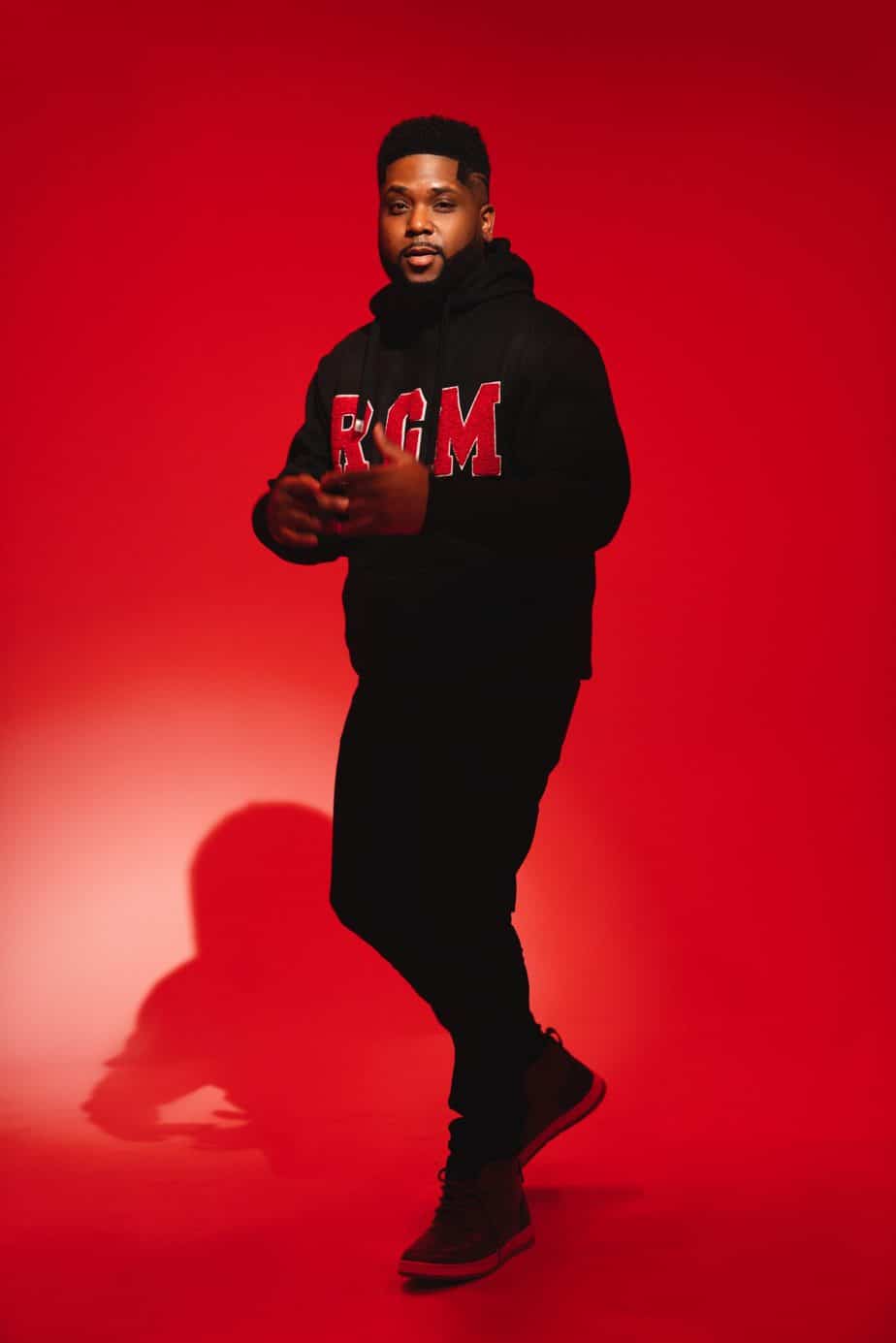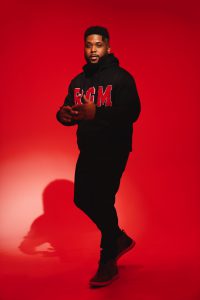 Rhyan LaMarr
A visionary not just in music, movies and music videos, but also as a producer, director, and screen writer. Rhyan LaMarr is a Chicago based artist who wants to tell his story in a creative way. His music is the soundtrack for his life and he wants to share it with others. He also has started Red Guerilla Entertainment with fellow business partner Bishop Eric D. Garnes to help others bring their dreams to life. He is a true renaissance man.

TZ: When did you know God called you to music?
Ironically, I have been in love with music, creating and writing since the 4th grade. Growing up and until the age of about 23 I was in hip hop, rap and blues infused groups that were mostly of the world. I had a single deal opportunity with Universal Records in '08, but it never went anywhere. It wasn't until I found myself at rock bottom at a church in San Fernando, California doing some videography work for a local rap group that I heard. This group that went by the name of "Not By Sight." They were this group from the Bay Area, I never heard rappers spit clean, honoring God that were dope. To be honest outside of T-Bone and Kirk Franklin I had not heard any real spitters. They introduced me to rappers like Sevin, Transparent, REIGN, Bizzle, Hog Mob, Saylah Flows & Qheem The Redeemed. Platforms like: Westcoast Fiyah, Breath Life radio, Rapzilla, DaSouth & Trackstarz. My eyes opened wide and my soul wanted more. I remember being discipled by LOA, Valiant and Nova Miller for about 2 years. Only I had no idea that is what they were doing. They poured into me when ya boy was rough, filthy and dirty in all aspects. Truth be told I never told them I was into music let alone a rapper, because I felt unequipped at the time to even rap. I just wanted to be around them and learn how to be a better man. Here were these devout Christians who professed that they had been in the world but they didn't reek of it. I was like "how!" They taught me about God's love and that I had to dig deeper into my word and develop a real relationship with Christ. The CHH community brought me back to Christ. Real talk, it saved my life. I realized my entire life God had called me to music. It just took me almost my entire life to realize what I was supposed to be doing with the music I was creating. I had been doing for self all that time when I was supposed to be doing it for God.

TZ: How do you find the right artists to be on a song with you?
I would call myself a Curator, Musician, Rapper, Producer (in that order). Always been a student of music and now that God called me to the CHH space I study the artist's ministry first to be honest. Listen to what they are actually saying. Look at their fruit and see who is edified by the work they are putting in and pumping out. I don 't try to find the hottest. I seek to find the artist that can be most effective. A lot of folks get on me for my song length. But to be real, I could care less about what curator or station won't play me. That sand box is not my motivator. What motivates me is putting artist together one track, for the kingdom, to allow God to have His way. For example: my song "Relief" features: nobigdyl., Canon, Byron Juane, John Givez, Kris Noel and Jack Red. It has a running time of 5:02 and it has played in It's entirety on multiple radio stations under the Iheart banner and music video platforms such as BET Jams. I don't say that to brag, I say this because God led me to just create and make music that honored Him. 

TZ: What top 3 pieces of equipment would you recommend for someone looking to get started in film/video?
– A good computer that can edit film/video content on that has decent processor and ram. 
– A decent DSLR camera . They work great in low light composition and can get you what you need without spending an arm and a leg.
– A decent light kit or portable LED set for filming.

TZ: Who Are Your Musical Influences?
Growing up it was: Outkast, Bone Thugs – N – Harmony, Quincy Jones, Diddy, Jodeci, Michael Jackson, Kirk Franklin, 2Pac, Do or Die and Crucial Conflict to name a few.

Twitter- @LamarrRhyan
Instagram- @rhyanlamarr


Recommended songs from Rhyan Lamarr: "Relief", "The Remedy", and "Mercy Grace."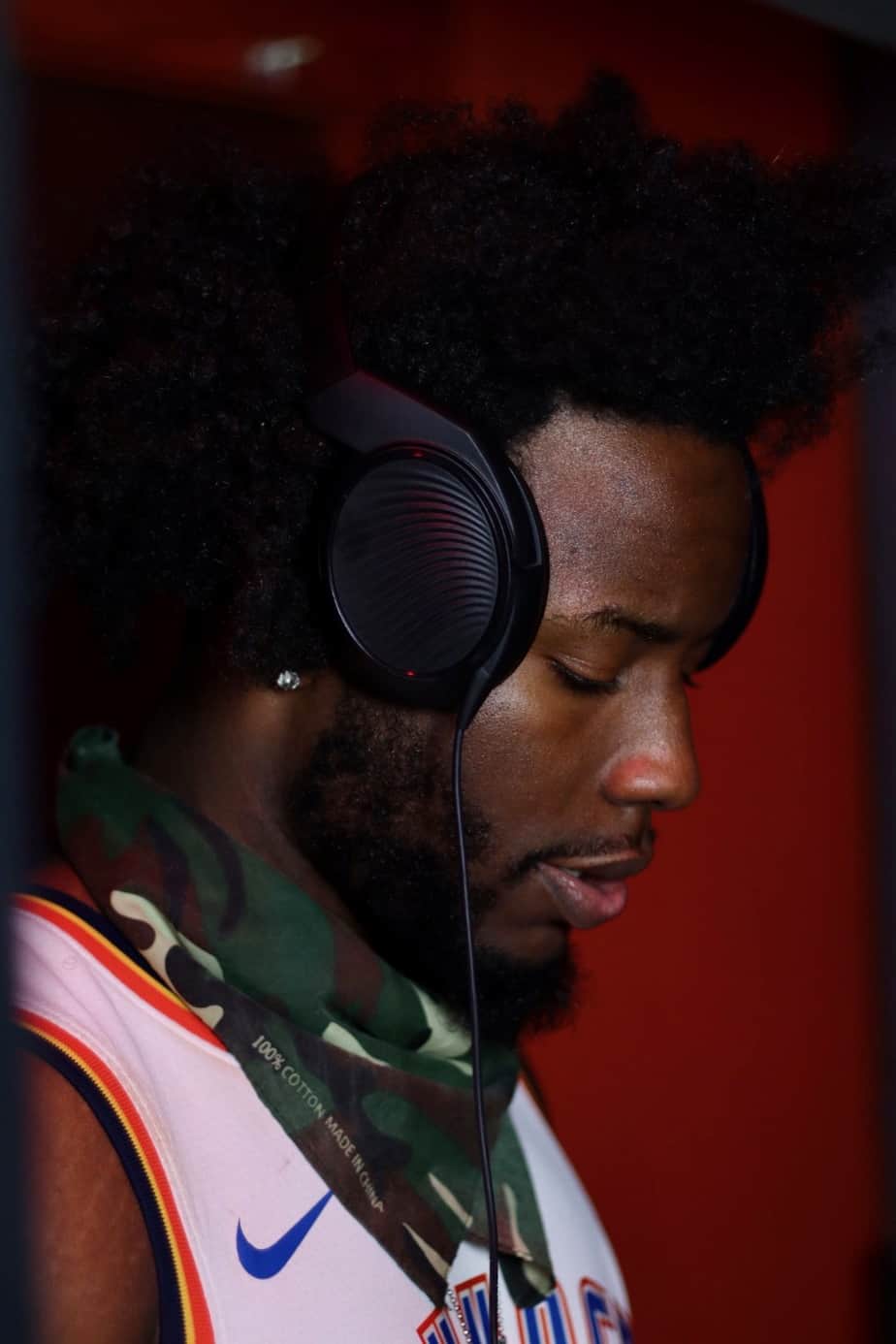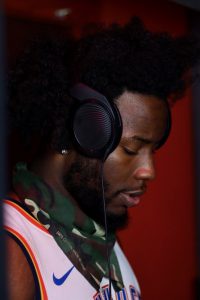 MainMain
Energy and lyricism is the best way to describe MainMain. His sound can be described as deep yet upbeat and warming with his music in general being on a relatable level. He has been told his voice holds a uniqueness, because of his Louisiana and Houston cadence. In his music he talks about how God pulled him through and gives him the ability to relate to others who suffer similar circumstances. MainMain is what the streets need right now.

TZ: When did you know God called you to music?
I knew God had called me to music at the age of 7 years old. That was when I began tapping into my craft. It was not until I turned 15 that I actually started speaking about my relationship with God. Primarily is, because that is the age I gave my life to Christ.

TZ: How do you keep freestyling relevant in this era?
I keep freestyling relevant in my personal everyday life by doing it in the car on the way to places, when I go to the studio and record my records. I am one of the few that hold integrity when I name something a "freestyle". God giving me the ability to freestyle definitely put me in position to maneuver different.

TZ: What was it like being apart of the Reach Records Summer 2020 Playlist?
Being apart of Reach Records 2020 playlist was HUGE for me. I am forever grateful that they believed in me enough to have me on their playlist. It was definitely a milestone completed. I think what took it over the top was seeing Lecrae tweet my lyrics. "Jesus turned 2 fish to Pappadeaux." All in all I am appreciative of the opportunity and would be willing to do it again in 2021.

TZ: Who Are Your Musical Influences?
My musical influences are Lil Wayne and Lil Snupe (R.I.P.). I was always intrigued by Wayne's wordplay. Lil Snupe freestyling ability and the way he told his life story always hooked me. I watched all of his freestyle videos about a million times, and I still get glued to the screen.

Twitter- @MainMainJC
Instagram- @mainmainJC

Recommended songs from MainMain: "Order", "MurdaaMann", and "PopEye."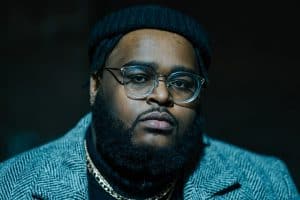 J. Crum
Melodies, beats and rhymes is what J. Crum stands for. J. Crum is a rapper/producer from Detroit who has a sound reminiscing to the late great J Dilla. He seamlessly transitions through classic and modern sounds as he communicates hope both through gritty lyricism and soulful melody. In every song J. Crum speaks from the heart and makes sure the listeners have a great experience with his music. Soulful melodies and lyricism at its finest.

TZ: When did you know God called you to music?
I was probably around 15 years old. I had just recovered from a brain infection, I recommitted my life to Christ and started getting a bunch of songs together.

TZ: How do you stand out in the culture with a lot artists singing and rapping?
I think my sound, my content and my look separates me. There's not many with combination I bring.

TZ: How has the sound of the late great J Dilla influenced your music?
A lot of my own production and production choices are directly influenced by him. From "Waste My Time", to "Jive Turkeys", to "Walking", to "Placebos". They all had his influence.

TZ: Who Are Your Musical Influences?
A Tribe Called Quest, Outkast, Goodie Mob, Jay-Z, Biggie Smalls and Lecrae.


Twitter- @Jcrummusic
Instagram- @jcrummusic


Recommended songs from J. Crum: "Placebos", "Napalm", and "Invisible."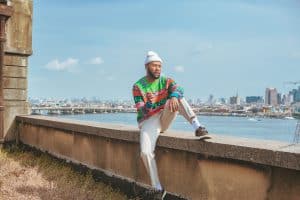 LimoBlaze
When you mix afrobeats and rhymes you get a trailblazer named Limoblaze. Born and raised in Nigeria, Limoblaze is known for his
passion for God and also his versatility and skill in the art of making music. Limoblaze sees himself as an urban Christian artist and
his preferred genres are afrobeats and hip hop, but his creativity knows no limits.

TZ: When did you know God called you to music?
Some time about 2012 it started to become too evident that I was called to this ministry.

TZ: Why do you think God is using Afrobeats at this time?
Afrobeats has always been there actually. The western world is just coming to the know of it and for one I believe God uses all art forms to His Glory. Afrobeats, however, is generally happy music and has the ability to get just about anyone dancing and in today's society this is very important.

TZ: Who Are Your Musical Influences?
Lecrae, Da Truth, KB, also hugely influenced by every African praise song I grew up listening to in church.

Twitter- @LimoBlaze
Instagram- @limoblaze_

Recommended songs from LimoBlaze: "Blow My Mind", "Okay", and "Your Love."