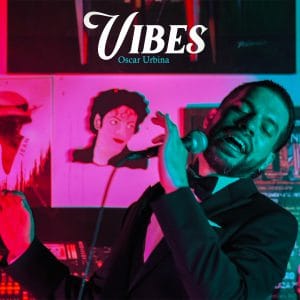 Vibes
"More than a feeling" – Boston
The word "vibe" is one of those rare words that have created its own empire. Everyone is trying to catch it like a Pokémon. We try to find it through lighting, people, and music. But what if I told you a vibe can be caught through truth. 
Raleigh, NC – January 29, 2021 – After many years of hibernation, former Rapzilla 16 Bar Champion Oscar Urbina (@Theoscarurbina) is back with his latest EP "Nevertheless." In it contains a single called "Vibes" where he makes the claim that a "vibe" can be captured through the righteousness and humility of God. Once attained, the feeling then morphs into a mindset. Look closely at one of the lines…
"Burn all our fig leaves, clothe us in your peace, a superhero who died to show us the greatest is the least, that's when we catch vibes"
In addition to the philosophical claim, some have added that the atmosphere of the song alone gives vibes. Manny Mill a Community Paramedic in Charlotte, NC says the following…
"I love Vibes because it lives up to its title. The song just vibes. The lyrical truth: "The peace of God is peace with God." Smoothly delivered over a jazz Hip Hop production filled with trumpets"
A true understanding of the Almighty will not make us "catch z's," but will make us "catch vibes." Its time this unconventional message gets spread. 
For more information: https://linktr.ee/HumilityB4H
Contact: theoscarurbina@gmail.com