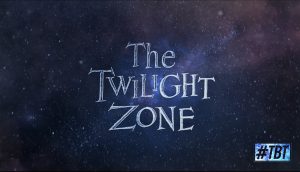 "I have given them your word and the world has hated them, for they are not of the world any more than I am of the world. My prayer is not that you take them out of the world but that you protect them from the evil one. They are not of the world, even as I am not of it. Sanctify them by the truth; your word is truth."
‭‭John‬ ‭17:14-17‬ ‭NIV‬‬


A lot of you reading this may not be old enough to recall or ever watched a show called "The Twilight Zone." There recently was a reboot of it by Jordan Peele. There have been other shows similar to it. Like the show "Black Mirror" on Netflix. It wasn't a horror show. More like suspense/thriller/drama. It was a compilations of stories where people found themselves in some very peculiar situations. In other words just straight up weird phenomena.

I think now more than ever in my life I feel like we are in the twilight zone. In my 40+ years of life is the weirdest it's ever been. A global pandemic and the world literally shutdown and put at stand still. Now more than ever we as the church need to come together and strengthen each other in the faith. With us being forced to be isolated it's easy to drift away from our brothers and sisters.

In times like these you begin to realize that community is important. Even the introverts are in the streets like the crackhead from the Dave Chappelle Show like, "Where the fellowships at?" I'm kidding, but you get the point. Beyond just gathering together it's important for us to support each other in our various callings to bring all things together for the glory of God. Paul writes that each joint supplies the need of another. So we're not in competition with each other. We're feeding off of each other to fill the need in the spot where God has placed us.

We live in a world that at times tells us we have to do it all on our own or it doesn't mean anything. As the late great MLK put it, "It's all right to tell a man to lift himself by his own bootstraps, but it is cruel jest to say to a bootless man that he ought to lift himself by his own bootstraps."

Sometimes you need someone to hand you a pair of boots and show you how to tie them; so that you can walk in the calling God has for you. So as we continue in this twilight zone let's keep our focus on the will of God. Stay in step with our brothers and sisters in the faith and continue build the kingdom with that great hope of eternity in Christ in our hearts.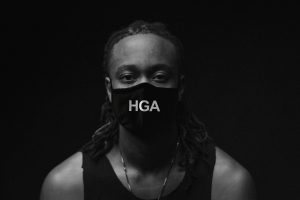 That leads us to our Throwback Theology Song of the Week. This track is from KB. This is from his 2012 album called "Weight & Glory."  The featured track is called "Anomaly." Also, make sure you hop over to Anchor.fm and check out the new podcast by yours truly. It's called the Go D.E.A.F. Podcast (Go Do Ears A Favor). It's also available on Spotify. Episode 1 is out now!  Episode 2 is on the way! Until next time…
Peace and blessings,
Damo