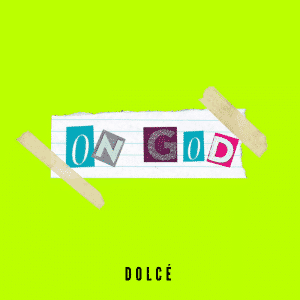 I wrote 'On God' to share with everyone that I'm going to tell God's
story, bring Him glory, and walk through doors that I never thought I
could! It's about not being ashamed to do so as well. People put
things "on God" when they want to emphasize that they truly mean what
they are saying & it's the truth or a fact! So in this song as a
believer I'm saying, "On God" I'm going to tell the whole world about
Him and do what I was called to do because of who God created me to
be!
Dolcé is a singer/songwriter who has graced the Christian music scene
with her soft and gentle voice which captivates the heart & soul. With
music being her first true love & passion her entire life, it wasn't
until recent years that she felt that her purpose & calling was to
glorify God in everything she does. Through her music she hopes to
share His beautiful story with those who are unaware of Christ's
unwavering love!