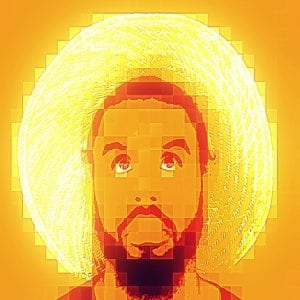 Music producer, singer, and songwriter Ray Turner unveils his new album entitled Church Music available now on all digital music outlets. Church music explores the concepts of justification and sanctification set to a groove. The song 'Those Whom He Chose' serves as the lead single in which the joy of salvation and secured assurance are celebrated with soaring synths and vocals. The song is like a thesis for the album. The aim for both the song and the album is to instill a sense of excitement and awe at gospel truths.
In the studio Ray Turner is able to wear many different hats. He totally produced, wrote, and recorded the entire album on his own. He can be quoted as stating that "making music with others is optimal but creating an album all alone has its perks too. There is a heightened level of creative freedom and ease of expressing the vision from start to finish." In describing the album some have stated that it is as if Pharrell went to seminary. Ray does not balk at this description. He holds Pharrell, and Timbaland as major influences and just so happens to attend seminary. His aim is to help people dance to the best news in the world.
Those Whom He Chose and the entire album Church Music is available at your preferred digital music streaming outlet and also at rayturnermusic.com. For further updates on new music and performances follow Ray on social media at @rayturnermusic. Further inquiries can be directed to typ747@gmail.com.