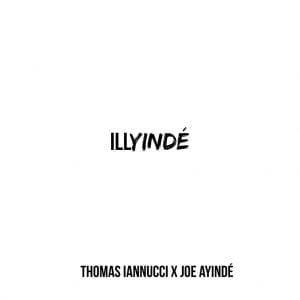 By: Eric Boston @EricBoston3
Stop me if you have heard this one before:
"A 2018 Rapzilla Freshman and a Hawaiian Grammy award winner team up to drop a throwback single for the ages…"
Sound familiar? If not, please let me enlighten you.
Joe Ayindé and Thomas Iannucci have teamed up to release their first collaborative song "Illyindé". Think about that title for a minute…you will get it.
The Long Island (Ayinde) and the Hawaiian (Iannucci) rappers have created a track that the most proficient of wordsmiths would be proud of. It is a time capsule of a bygone era in the midst of trap beats and mumble raps.  From the production to the bars, nothing about "Illyinde" is trying to blend into the current landscape of CHH. Instead, the duo is putting other rappers on blast with a challenge for their peers to sharpen their craft and display the very essence of hip-hop.
In an exclusive discussion with Trackstarz, Ayindé and Iannuci shared these thoughts on the experience of creating "Illyindé":
"Joe and I work very well together," explained Iannucci. "I think this track proves that when we are on a roll, nobody can touch us. He and I both have roots in Long Island, NY (Iannucci's father is also a native Long Islander) and you can tell that the east coast hip-hop vibe has deeply impacted our styles."
"We flow well together. Joe is a true emcee, a real double threat. Not only did he kill his verses, but he also produced the entire song – every part of the beat goes hard."
"It's not often that I get on tracks with other rappers," stated Ayinde. "I'm very selective with who I rock with. A few months back I tweeted about wanting to 'rap-rap' with somebody and T was one of the first people that stepped up. I sent the beat through and he sent back 48 bars of pure essence. Line, after line, after line, you can tell it was intricately crafted. He's a student of the art form. That's evident while he floats over the beat.
Iannuci responded saying, "Lyrically there is no fat on his (Ayindé's) bars; he uses his words like a weapon. When you are dealing with an emcee of Joe's caliber, it breeds some friendly competition. It is a healthy fear of getting outclassed on the mic. He definitely inspired me to bring my 'A' game. Y'all ain't ready for what's coming next!"
By now you may be asking yourself, "When can I hear this explosion of sonic mastery?" The answer dear reader is, "How about now?"
"Illyindé" is available across your favorite digital platforms. I have been lucky enough to live with this track for a couple of weeks and, if I may take a moment to speak candidly, I demand more music from these two gifted lyricists soon…very soon.
You see, I grew up on 90's mainstream rappers and early 2000's CHH artists. The moment I hit play on "Illyindé" I was transferred to my happy place.
Both Joe and Thomas found the sweetness and worked the combination of beat & flow to perfection. Make fun of the way my head nods if you must, but I do not care. It is simply that good. I get it, who am I that you should listen to what I have to say? Cool. This is what Ayindé and Iannucci, respectively, commented about their first track together:
"Just slap yourself. That's how it hits, for real. It's a ride all the way through that showcases what wordsmiths really do."
"This song is something special man. The beat, the bars – the entire vibe is a throwback to a doper, more lyrical era. We are students of the art and we are trying to restore a certain level of lyrical excellence that we feel has been lacking. It is all a nod to what we grew up on. It may not be the most commercially successful song we ever put out, but the true hip-hop fans are going to love it.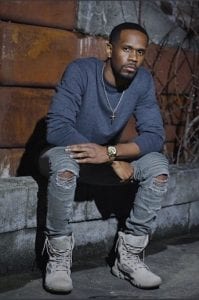 Joe Ayindé is a critically acclaimed rapper, producer, and songwriter from Long Island, NY – now residing in Ohio. The 2018 Rapzilla Freshman is preparing for a winter release of his upcoming project, "Euphoria".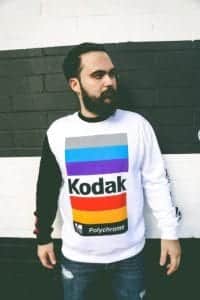 Thomas Iannucci (FKA Illtalian) is an award-winning rapper and songwriter from Kauai, HI. He won the 2018 Hawaiian Grammy (Na Hoku Hanohano Award) for Best Hip Hop Album of the Year. His newest songs "Illyinde" with Joe Ayinde, "Famiglia" featuring KJ-52, and "Just Hold" are out now wherever music is streamed or sold.