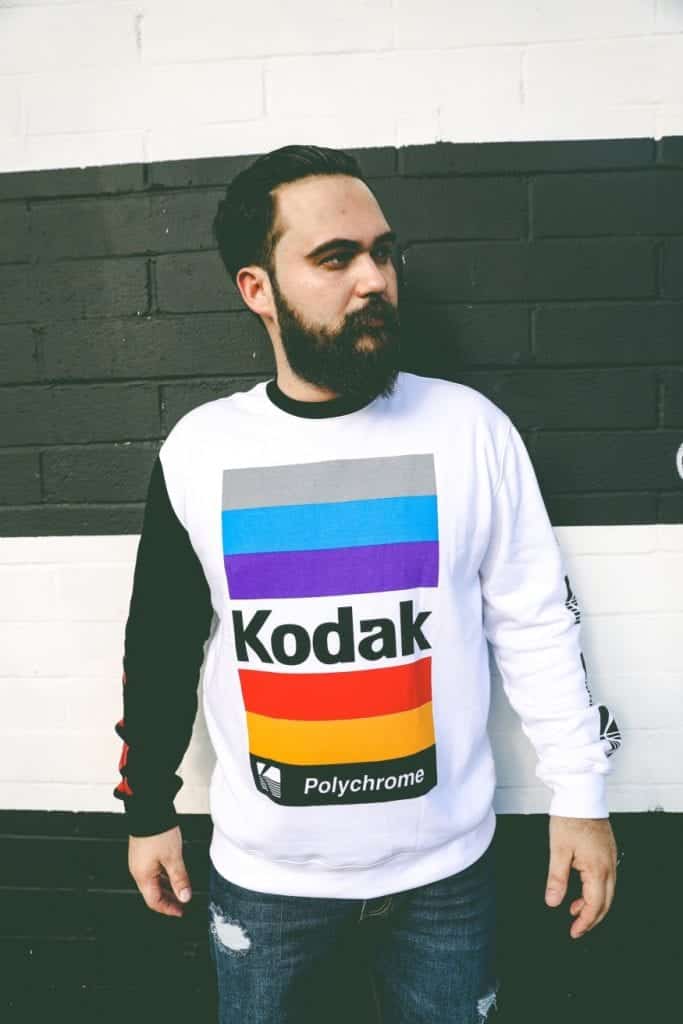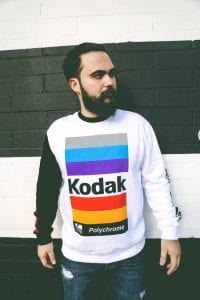 In the Bible there are many examples of people who were, well, let's call it reinvented.
Lazarus was dead and in his grave until Jesus told him to come forth where he gained new life; Saul persecuted Christians until he was renamed Paul and pushed the Church forward more than perhaps more than any individual in history; every person that has placed their faith and hope in Christ has been renewed by the Spirit. The same is true of Thomas Iannucci.
You may know him by his previous moniker, Illtalian.
In September 2018 the final Illtalian track was released. It was a dedication to a decade of growth and achievement.
"Ending Illtalian is the end of an era for me. Under that name I first started rapping. I released and EP and an album. I won a Na Hoku Hanohano award. I got to work with some of my favorite artists. A change like this is scary, but when I came up with the name I was 15. It was a tongue-in-cheek response to anyone who called me the next white rapper. I have grown and I don't feel the need to defend myself in that way."
Over the past few weeks there has been much speculation across social media that the music that won Iannucci the state of Hawaii's highest recognition was finished. The truth is, it is simply a new chapter as Thomas embraces the name he is known by with family and friends.
"Though I did have fun keeping you all guessing, the decision to change my name wasn't one I made lightly or as a joke. As my music has continued to grow and be heard outside the state of Hawaii, I have found myself becoming less and less associated with that side of my heritage. Continuing to perform under the name Illtalian I found that I was limited in my ability to talk about other parts of my life (like being Filipino, or even growing up in Hawaii).Only by being Thomas Iannucci can I truly be transparent and cover everything I would like to cover with my music."
Thomas is ready to share his life with those who will listen.
"By going with my real name I am no longer keeping rapping separate from the rest of me. Previously "Illtalian" was a mask I wore, a persona I became on stage. I kept music outside of my personal life and vice versa. Now, I am breaking down that façade. Though rapping is not all that I am, I am most certainly a rapper, a musician, and an artist. It's time for me to embrace God's calling on my life 100%. There is no more halfway – I AM ALL IN!"
For those eager to find out how this new focus will sound, the good news is that you do not have to wait to find out.
Thomas' first single, "Famiglia" featuring CHH icon KJ-52 and produced by fellow Hawaiians The Brewz released today, October 19.
The song is available on all major digital outlets via Nectar Distribution.
"Thank you all so much for your patience and understanding. Most of all thank you for your support over the last few years. If you will take this new part of the journey with me, I'd be honored to show you all the new, more honest, more personal music I have been working on as Thomas Iannucci."
More music from Iannucci is on the way as well.
He is planning to release an EP project soon. He will also be featured on the song "No Grave" by fellow Nectar Elite artist Hnst-T. "No Grave" is scheduled to be released at midnight on Halloween night.
While Thomas' past contains many great accomplishments as Illtalian, God has called him to embrace this new season with great confidence.  Make sure to go check out his previous music as Illtalian as well as his latest single as Thomas Iannucci on all digital platforms.  Drop a comment and let us know what you think.