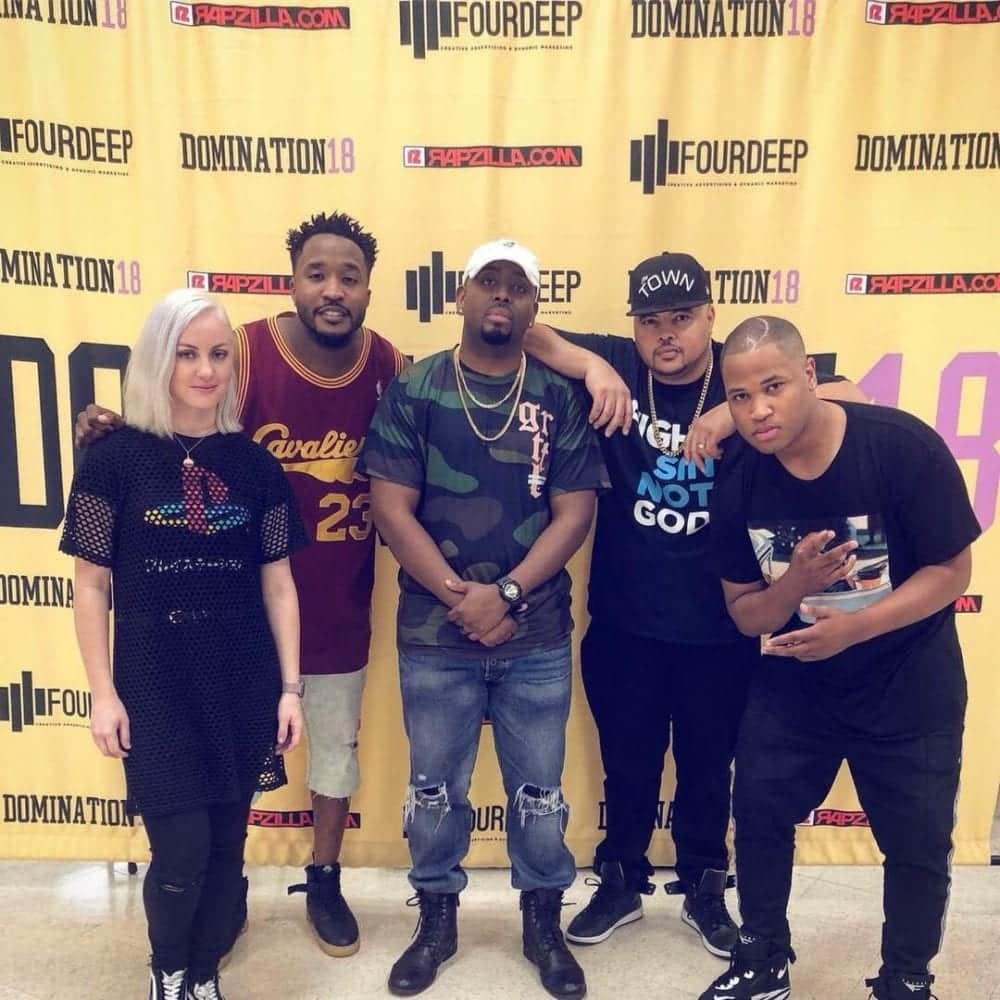 Domination '18
Hosted by C. Goss featuring
Bizzle x V. Rose x Jered Sanders x Young Noah x C. Goss x Aaron Cole
Wow! That's the word I use to describe this event that went down this past Friday in Richmond, Va. One of the absolute dopest Christian hip hop concerts I've ever been to. A great roster of artists, well organized, great fellowship and a great turn out. It wasn't like 20 people showed up and then folks tried to be churchy and say, "Oh this was blessing." No. Not at all. The Second Baptist Church in Richmond, Va became a hub to bring together 5 of the hottest national artists in CHH and a host of dope local artists out of Virginia. The body of Christ showed up and showed out in great numbers. The church was packed out. It sold out with 600 people in attendance. Shoutout to Pastor Ralph Hodge for opening his church doors for this event.
The host being one of those up and coming artists himself. His name? Corey Goss. He goes by C. Goss for his stage name. This young brother represents RVA very well. He's a rap artist, currently with 2 projects out ("With All Due Respect", "Fake Famous"), a youth minister at Hill City Church and he also does concert promotions. Putting this show together definitely showed he is a visionary for the culture. Goss has stated, "The Richmond area has never seen a christian hip hop show this big." This show was BIG indeed. The lineup featured 2 God Over Money artists – Bizzle and Jered Sanders. Then you had Young Noah, V. Rose and Gotee Records artist Aaron Cole. A phenomenal lineup with a gang of hot new local artists from the Virginia area.
On deck you had C.O., E. Carter, ZoDaPrince with Darion Sing and Pellé Price, D.C. and Taesean Blanding with Friday Love. Out of these artists you had the turn up to get you jumping, great singing and dope bars. Look for interviews here on www.trackstarz.com with some of these great artists.
Then of course featured artists are some heavy hitters in the christian music world. So you already know what's up. Doing all of the crowd favorites and blowing the roof of the place. Again, the Richmond area had never seen a CHH show of this caliber. Top notch sound and visual production. After a successful production C. Goss is already thinking about doing this again next year, so definitely be on the lookout for Domination '19.
Here are some clips from the epic night at Domination '18:
Young Noah live at Domination '18
V. Rose live at Domination '18
Aaron Cole live at Domination '18
0