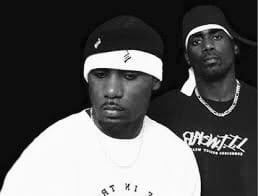 "Dear friends, you always followed my instructions when I was with you. And now that I am away, it is even more important. Work hard to show the results of your salvation, obeying God with deep reverence and fear. For God is working in you, giving you the desire and the power to do what pleases him."
Previously, I talked about being vintage or classic. It's an interesting balance we have as believers. The balance between being distinctly different and at the same time being on one accord and like minded. It seems as if those things contradict each other, but they actually don't. It's like music. A song is not comprised of just one note. It's multiple notes that, while different, they compliment each other to make a beautiful song. It's the uniqueness of those notes and the way they come together that makes a beautiful sound. Difference is only bad when the notes don't compliment each other. One note is too sharp or too flat. You don't get rid of the note. You find out what notes go together with it.
This is our life as believers. God, the Great Composer, is drawing us together as a body to make beautiful music. It doesn't mean we all sound alike. Christ uses the differences we hav to compliment each other for His great symphony. The world we live in comes up with sayings like "do you" or "I'm doing my own thing." There's nothing wrong with trying to be creative or unique, but the world says these things with the intent of separating and not bringing together. The awesome thing about God is He makes us each of us with a unique purpose in mind. No one else can do what He has designed you to do like you can. Others may do something similar, but there will never be anyone like you. You are a designer's original.
There never has, there isn't now and there never will be another YOU. I like to say I'm God's favorite. I mean that, because there will never be another me. I'm the only me He's ever made for all time. I'm His favorite Damien. Fill in your name right there. I'm God's favorite _________________________. God loves you and has great plans for you in His kingdom. He created you to be uniquely who you are. You don't have to look down on yourself or feel ashamed about your past. God will work all things together for good when you love God and walk according to His purpose for your life. Find out what He wants you to do and be as dope as you can possibly be at it. Whether it's preaching, rapping, singing, ushering, working in the parking lot or being a plumber. Give God your best. Do your best. Be your best. Be dope by faith to the glory of God!!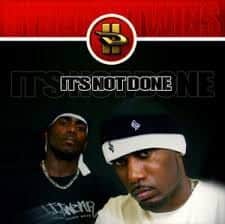 That leads us to our Throwback Song of the Week. This is from a duo out of Cali by way of Bronx, New York – The Dynamic Twins. This is from their 2004 release entitled "It's Not Done." The featured track is called "One-Two." Tune into the Trackstarz show this week to hear DJ Jeremaya spin this for the Throwback Song of the Day. Until next time…
Peace and blessings,
Damo