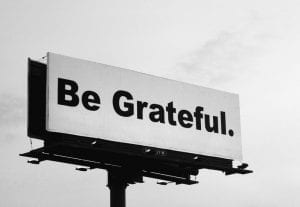 "Give thanks to the Lord, for he is good! His faithful love endures forever."
‭‭1 Chronicles‬ ‭16:34‬ ‭NLT‬‬
http://bible.com/116/1ch.16.34.nlt
Most of us are about to fill our bellies with some good food, watch some football and kick it with our family and friends. It's all good. Nothing wrong with that. I know I'm looking forward to it. I know some of you, like myself, are even hoping your favorite football team pulls out a win today. LET'S GO WASHINGTON!!! #HTTR
But I digress… LoL 😂
It's good that we can come together with the people we love and share our gratitude for some of the wonderful people we have been blessed with. No, no, no! Calm down. I'm not about to drop some proverbial hammer about being selfish and ungrateful. I want you to enjoy the blessings that you have. Remember that these things come from the Lord. Be thankful and enjoy.
Even after the day is over continue to be grateful. In your gratitude make sure to reach out to those who are less fortunate than you and share the blessings that you have. I'm not making an attempt to make anyone reading this feel bad about what you have. Enjoy it. More importantly, share it.
I don't just mean the turkey or the stuffing, the money or any of the materials things you have. You have rich blessings within you that you need to share. God has given you love, hope, peace, joy and wisdom down on the inside. Share that with those around you as well. Not just on the 4th Thursday in November. Do that all year long. In your home, in your community, on your job, in your church and wherever else you may go. Look at it as an opportunity to show your gratitude to God by sharing what you have.
Jesus came, died and rose from the grave to send His Spirit that we may be reconnected back to the Father so He could use us to share His love. So while you're eating that turkey and watching that game make sure you, first, thank God for what He has done in, through and for you. Then let the love of Christ be the gravy smothering goodness all over your plate. Amen and I'm ready to eat. LoL 😝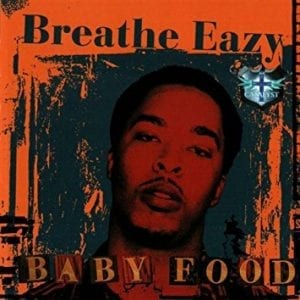 That leads us to our Throwback Song of the Week. I've done an article on this artist before. He's a rapper out of Chicago names Breathe Eazy. This is from his 2004 project entitled "Baby Food." The song is fittingly called "Thank You." A reminder just to be thankful for all of the wonderful things God has done in each and every one of our lives.
The guys are taking a week off, so there is no Trackstarz show this week, but the MOST DANGEROUS Christian hip hop radio show will be back strong the following week. You can still stay tuned to www.trackstarz.com for all the latest news in CHH. In the meantime, check out the song and let us know what you think. Until next time…
Peace and blessings,
Damo