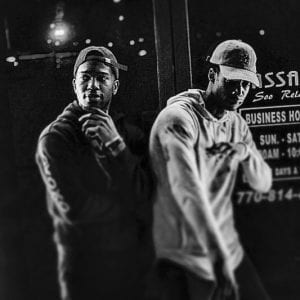 "AvaTorey" addresses the expectation of the Christian leader to have it all together. God empowers who He calls to the forefront, but apart from Him they are just dust. Torey D'Shaun skillfully articulates this struggle as he navigates through his own rise in the music industry. Check it out on iTunes or Spotify  and let us know your thoughts.
Tracklist:
1. Wonder
2. Woah
3. Unconscious
4. Blow My High
5. Would You Love Me (ft. Mark & Marquita Goins)
6. Gucci Louie Prada Xcuse Me
BIO — Torey D'Shaun Harris was born in East Saint Louis and got his Associate's degree in Biblical Studies from Andersonville Theological Seminary. Torey began rapping at 9 years of age but waited to put out his first official project Odd Ones Out at age 20 when he signed to Trackstarz Nectar Distribution. In his young career, God has already blessed him with the opportunity to collaborate with powerhouse artists Aaron Cole, Ty Brasel, Kishon Furlow, and Street Hymns. His dream is to start 'God conversations', change the culture, and start a Youth With a Mission (YWAM) base out of St. Louis to see local missionaries sent out to the nations.
Follow Torey D'Shaun:
Twitter: @ToreyDShaun