Mississippi-based artist P. Lo Jetson reveals the cover art and track list for his upcoming project entitled "To Infinity And Beyond".
Inspired from both the Disney film, Toy Story and Hanna-Barbera's The Jetsons, "To Infinity and Beyond" depicts the struggle believers face with being in the world but not of the world. Jetson's upcoming release also illustrates how the fallen universe in which we reside in is not our final destination.
"To Infinity and Beyond", a twelve-track mixtape, is the third installment of The P. Lo Jetson Project series and will be available for free download on February 24th.  The project also has features from upcoming artists Chrissy Land, Mission and K¥NG.  Make sure to check it out and let us know what you think.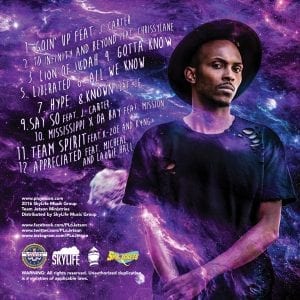 1